962 HR1 Rebuild
(7/12/01)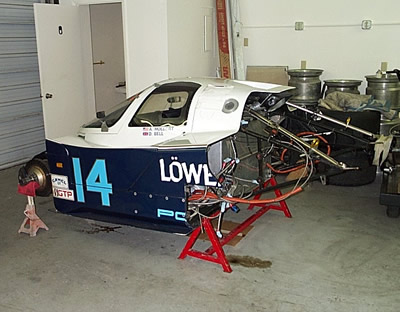 The entire rear end has already been removed as you can see.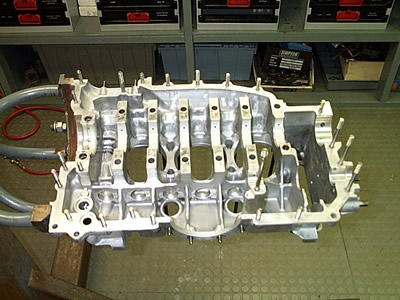 Here is the half of the engine case.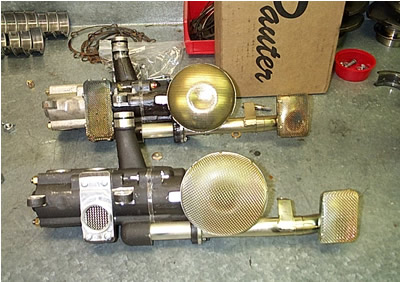 Here are the old and new oil pumps sitting next to each other.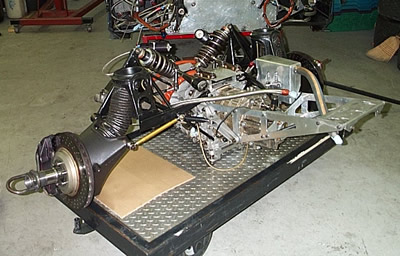 This is the entire rear end just as it came off the car.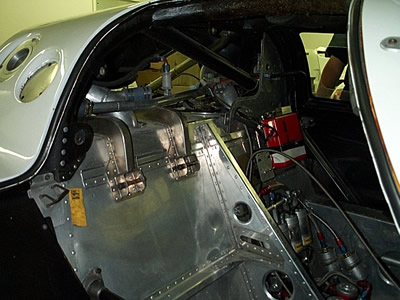 Here is a view of the inside of the tub with the top part of the firewall off.