962 HR1 Rebuild
(7/18/01)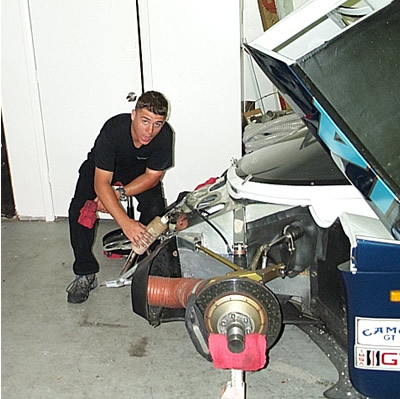 Ty-bo is polishing the tub.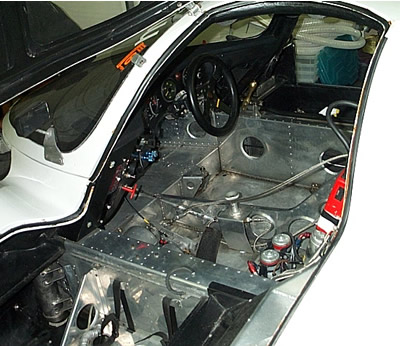 The inside is going to get some polishing as well.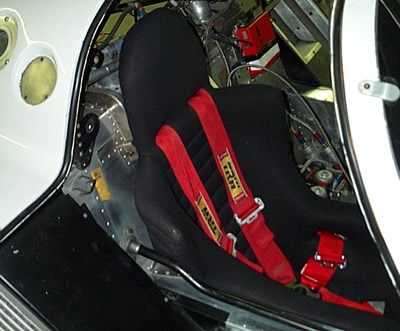 Most of the inside has been polished now and the seat has gone back in with new seatbelts.
Here is the engine with the cylinders now on.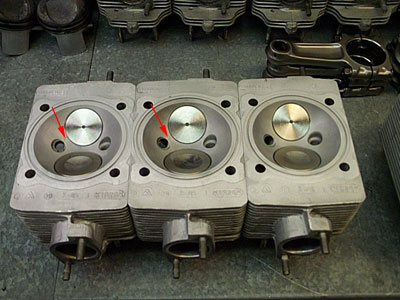 These are half of the heads that are to be put on. The intake valves have been cleaned and there are new exaust valves and guides. The red arrows are pointing to little black lines that are infact small cracks. These cracks don't make the heads any weaker nor do they affect the performance of the engine.