966 Rebuild
(6/30/01)
The car is just about complete now, here is what has gone on in the last few days.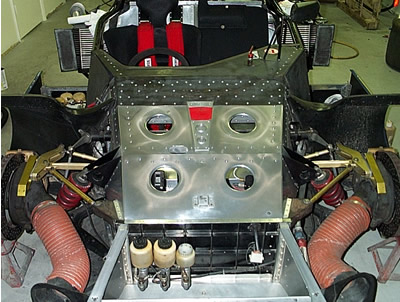 The tub has been cleaned and then polished to make the aluminum look new.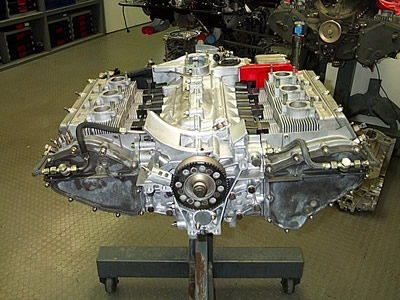 The engine has been completely rebuilt with a brand new case in which shuffle pins have been added.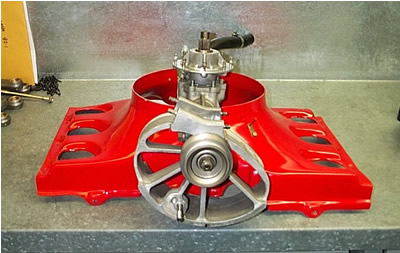 Here is part of the fan assembly ready to be put back on the engine.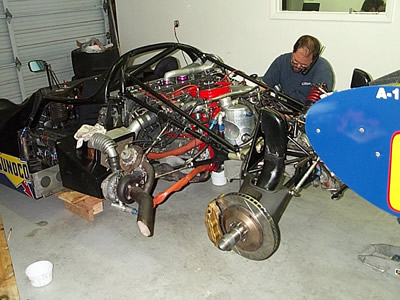 The engine and gearbox have been installed and all of the lines and wires are being reconnected.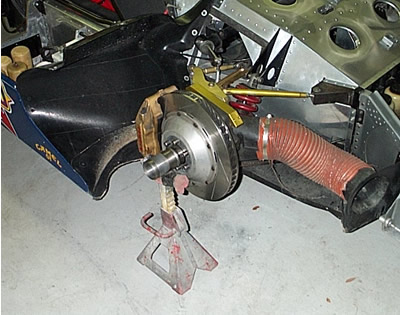 New brake rotors and pads have been fitted to the front and the rear.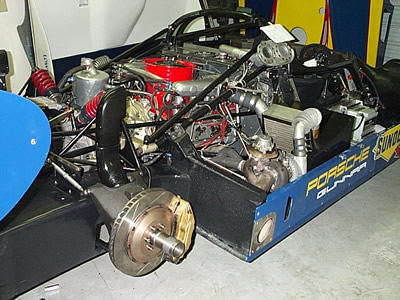 The undertray and diffuser are back where they belong.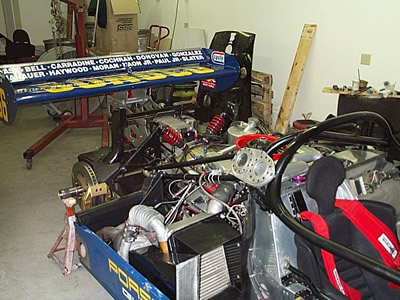 Everything is just about finished, time for some bodywork and a run up and down the street.