966 Rebuild
(7/12/01)
The mechanical rebuild is now complete. We ran the car at Moroso on Tuesday and everything was pretty much perfect. Now its time to make it look good!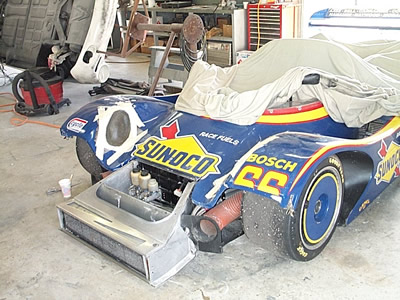 Here the car is in the body shop. As you can see the work has already begun.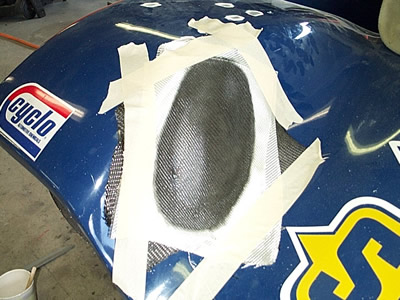 These blisters are being added to keep the new 18" wheel/tire combo from rubbing the body work at full steering lock. The tires that we get for the car are just a little bit taller than the ones that were used originally so we needed a little bit more clearance.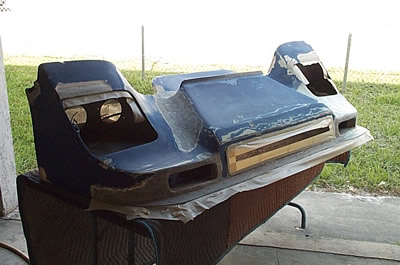 The nose section is receiving a little bit of bondo to smooth out some of the wear from running the car so much.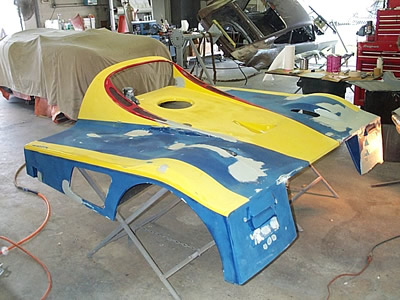 As you can see the tail is getting the same treatment as the nose.