966 Rebuild
(7/18/01)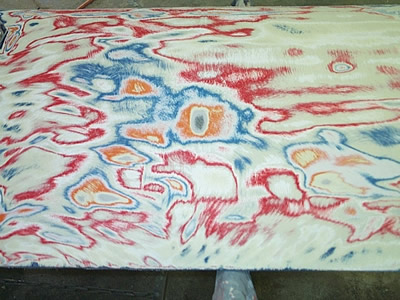 Can you guess what this is?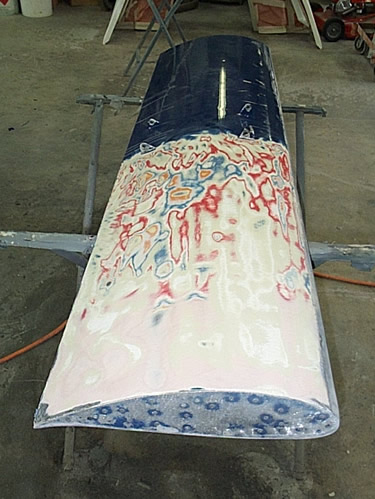 In this picture you can see that the picture above was the wing. The 966 when it was raced professionally had about 9 or 10 different livery's such as Norwegian Cruise Lines, Diet Coke, Jagermeister, Sunoco, Swap Shop, and some other ones. So when the wing was sanded down to the carbon skin, we went through all of the layers of paint.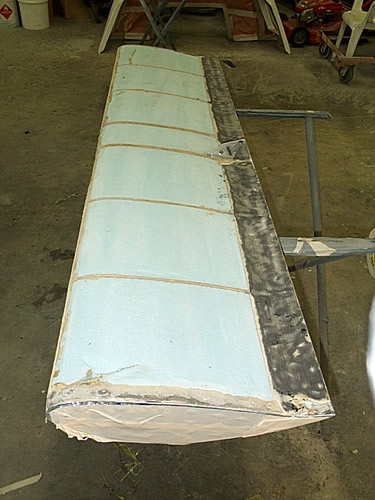 The wing is ready for the new carbon skin.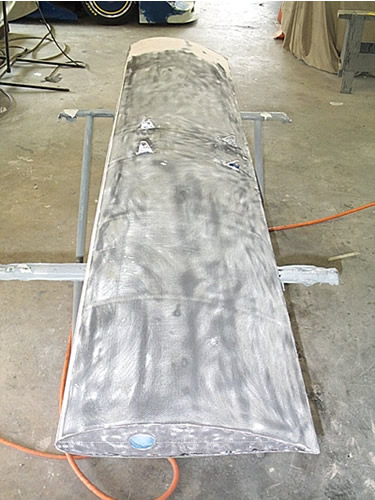 Here the wing is re-skinned in a layer of carbon-kevlar and then an outside layer of carbon. It has been sanded in preparation for the first coat of primer.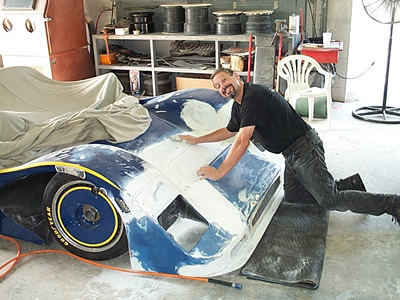 Kevin is finishing the fit of the nose while on the car before it gets primer & paint.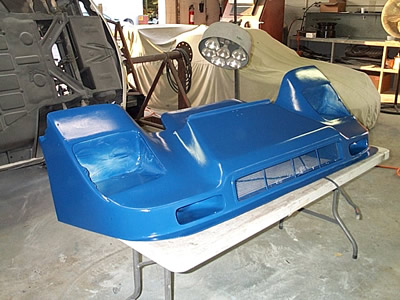 The nose is fitted right and sitting in the first coat of blue primer.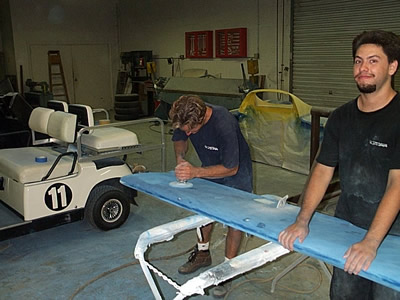 Bill is sanding the primer on the wing and Danny is giving him support... well he's holding the wing steady.
Kevin is sanding the second coat of primer on the wing in preparation for the first coat of paint. Think by the end of the day he'll resemble Papa Smurf?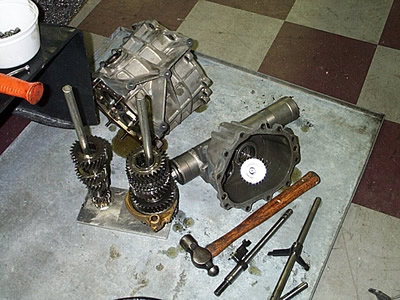 Now for a little mechanical. Martin is changing the Daytona gears out for ones that will be a little more suited for Lime Rock.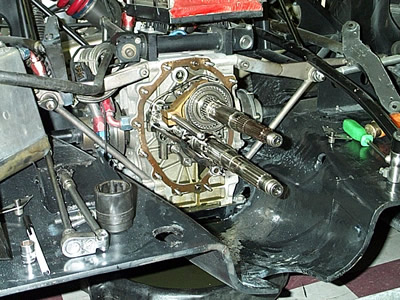 Here's a good shot of the back of the gearbox off in the middle of the change. You can do the change in the car, but you have to take some things like the wing support, and some braces off first.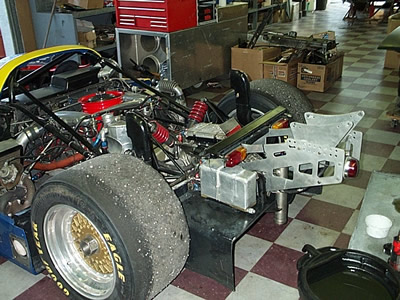 Everything's back together and ready to go when the body is.