917-031
February 11, 2011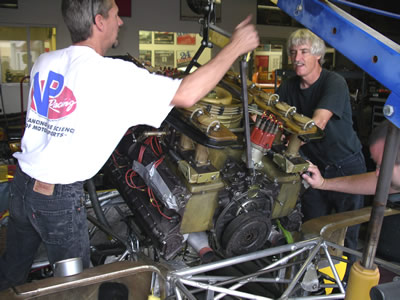 We're taking the engine out- this is always fun.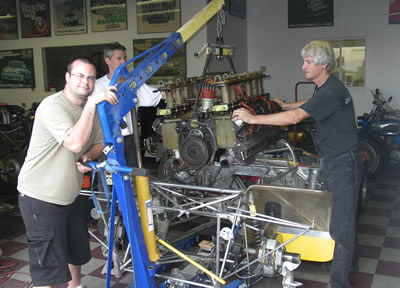 Smile everybody! The engine is half the car!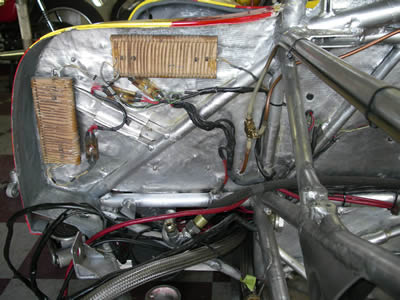 All of the parts are here, but kinda not real nice.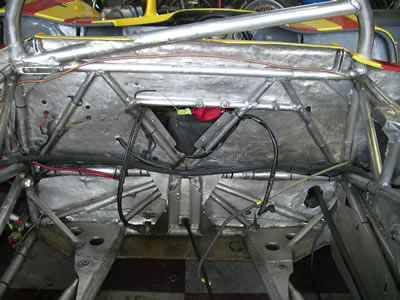 The chassis should be painted black, but was stripped sometime ago.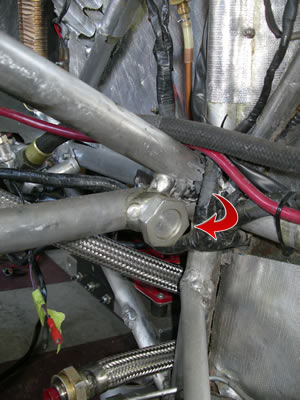 The oil lines were run using stainless braided rubber. You can see the cap in the center of the photo which is used to cover the open pipes that are part of the chassis.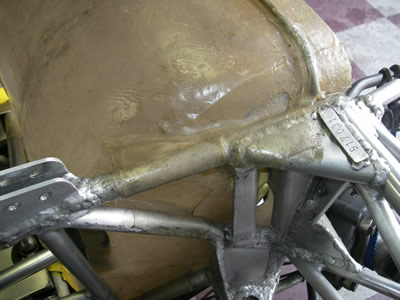 917-031. This is the real deal, but remember it started life as a 917 Kurtz Gulf Car.