F-50 Roll Bar Installation
(11/13/01)
We've just wrapped up our F-50 project, have a look.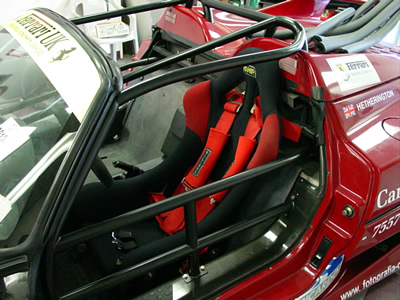 After being painted, the roll cage was reinstalled and we pieced the interior of the car back together.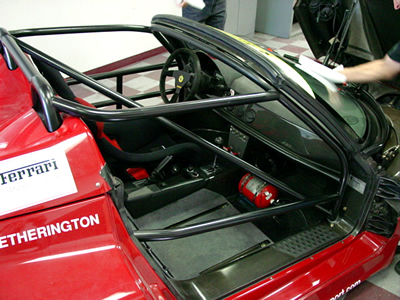 Here is a view of the roll cage from the passenger side.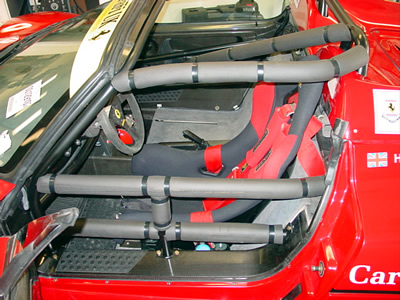 All of the bars around the driver have been padded.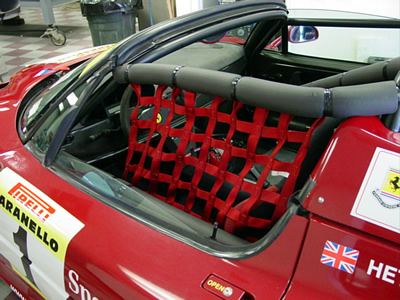 A window net has been added for a little extra safety.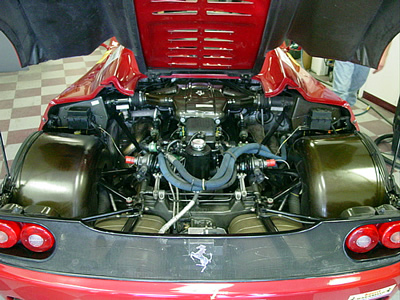 Here are some photos of the rest of the car.