Giannone '75 Brumos RSR
January 8, 2003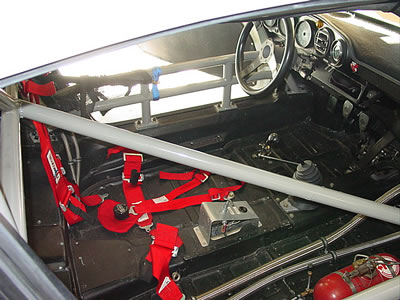 The first two pictures were taken so we know how to reinstall the parts after the paint work.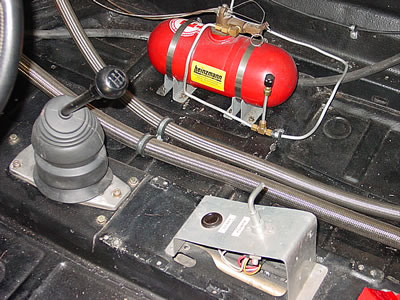 Seems like we should remember this, but in two weeks time, sometimes we forget.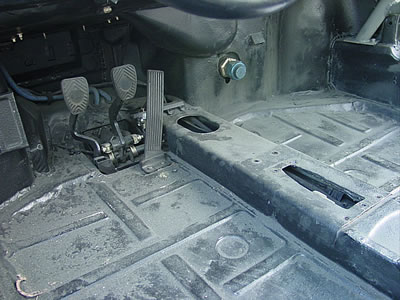 The area around the pedals will stay black. We're lucky they didn't undercoat this area.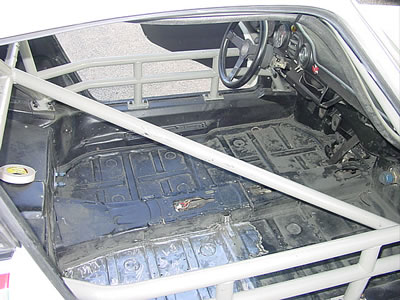 Now all the parts have been removed. The grinding begins...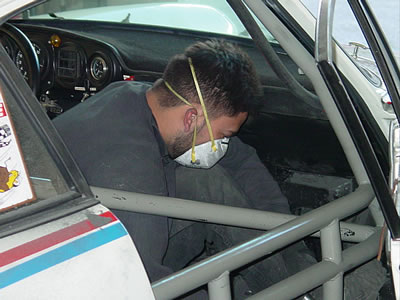 Danny boy stops working on the GT3-R's so he can do the undercoating removal.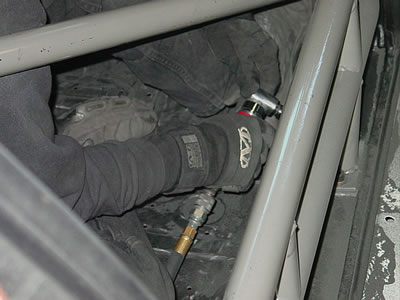 This is very tedious, but it's the only thing that will take this hard rubber coating off.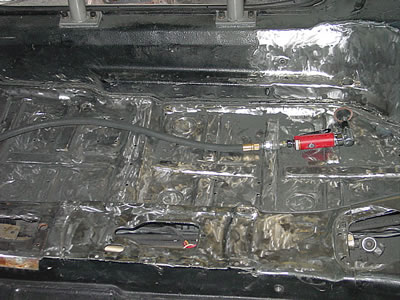 This is two days of hard work. What we use is a 90 degree die grinder with brown 2 in scotch brite wheels. It could be done quicker using 36 grit sanding wheels, but you'd have to spend another day finishing all the grinding marks.