Giannone '75 Brumos RSR
January 21, 2003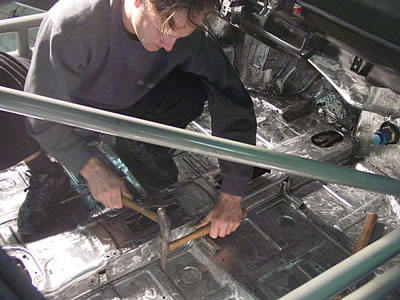 Bill is back and still pounding!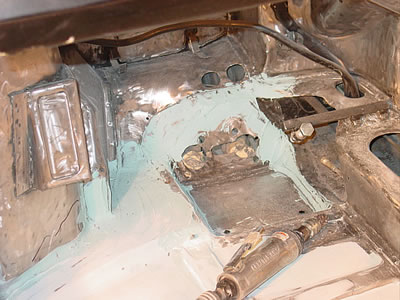 One dent deserves a little filler.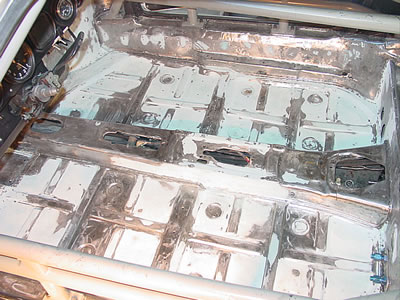 This floor was in very bad shape! I'm sure that's why it was undercoated. This is a lot of
?!*#!?# work.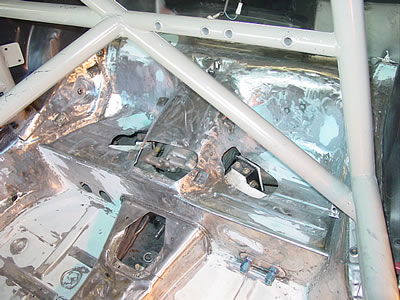 Here is a shot of the rear seat trays.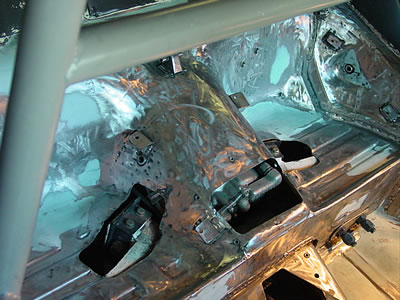 Notice: the adjustable control arms.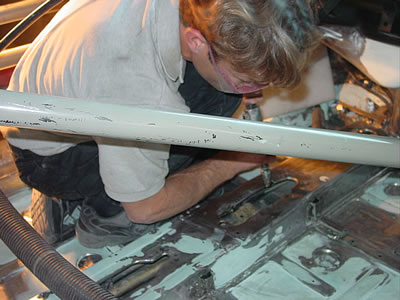 Bill is still grinding!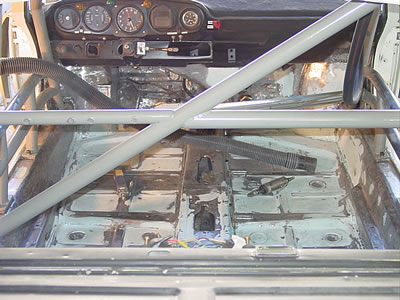 Getting close to primer, but not today.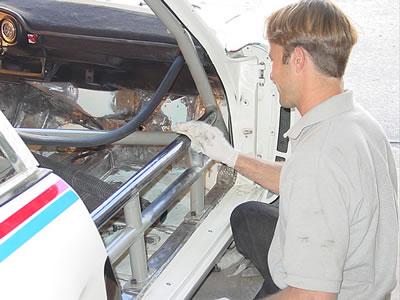 We discovered that the rollbar was painted with gray lacquer paint. The urethane primer will attack this paint, so Bill is now wiping the paint off with lacquer thinner. We'll prime tomorrow.