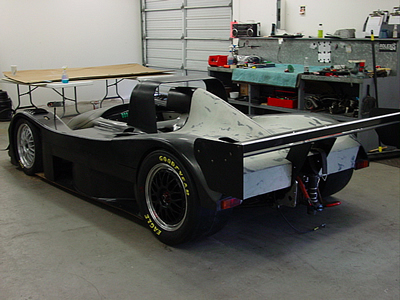 Here we go again, back to the Lola. We are allowed to have 14 inch rubber in Grand-Am so we will have to widen the rear body to accommodate.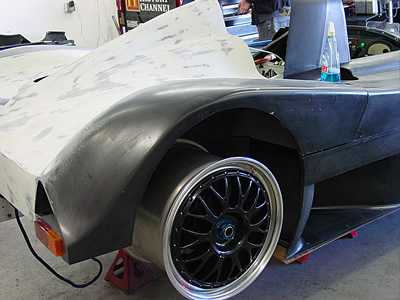 With the BBS wheels installed we check for clearance (axle, brake, inner fender, and room for the turbo pipe).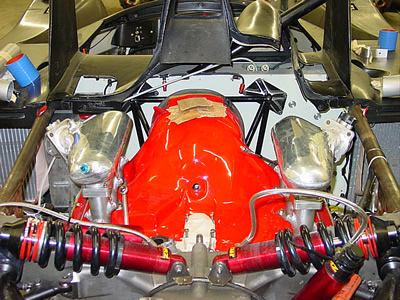 With the 3.0L engine installed we now have to make plenums and change air tubes to fit the space that we have with out altering the body too much.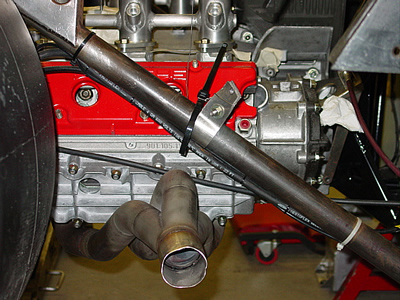 The headers are now made.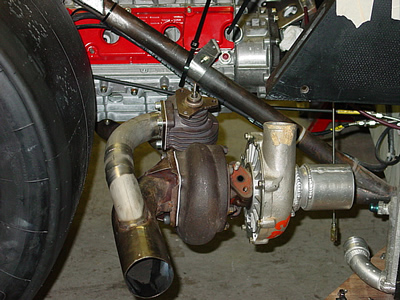 The turbos are fit to the new headers.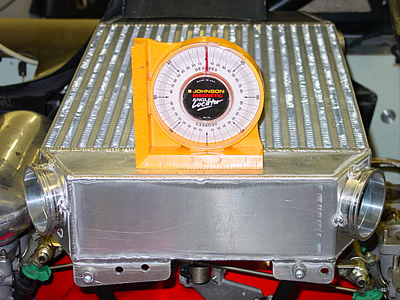 The intercooler is installed and set level to the chassis. The air will be picked up from the snorkel under the roll bar.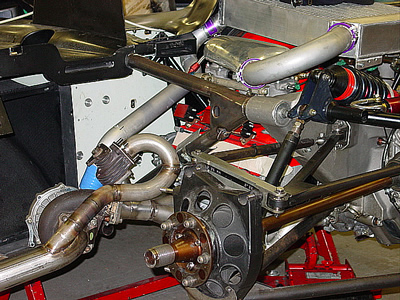 After the turbo is fit, we fabricate the charge air tube from the turbo to the intercooler.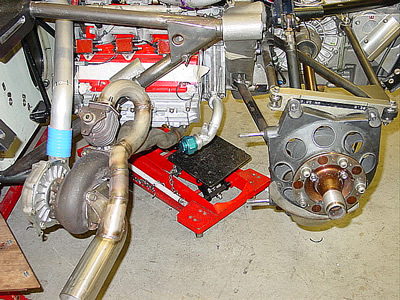 The headers, turbos, and all of the plumbing are totally different from the left to the right side.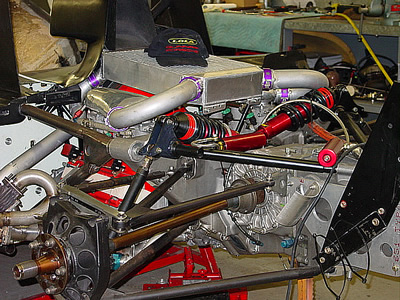 The intercooler and the plenums have the charge air tubes installed.
**Note: check out the purple wiggins clamps (o ring sealed). These special clamps eliminate the use of the more traditional hose clamps. They are quite pricey too.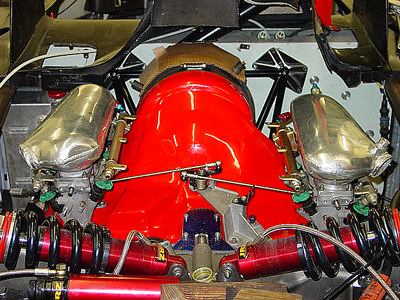 If the throttle linkage looks familiar, its from a 993 RSR.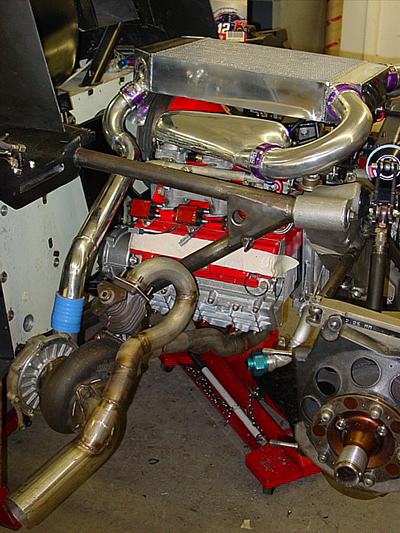 The engine is plumbed and detailed. It will now be extracted to be sent to the dyno for mapping.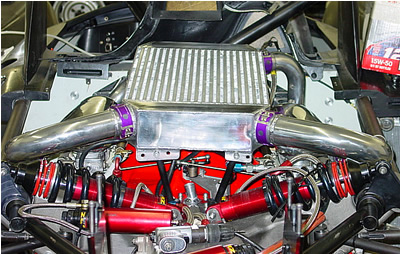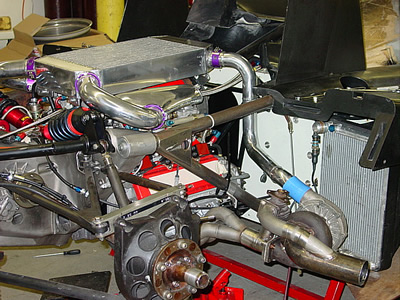 The next update will be on the body work modifications for the large tires and also the fabrication of a new shifting shaft which will eliminate cable shifting.