Lola B2K-40
March 26, 2003
The next pictures are from the beginning of March until current. We have so many projects going on at Gunnar Racing that our webmaster can't update all the projects everyday! We hope you enjoy all the updates.
Here, Martin is installing the 3.0 liter twin turbo (Motec Electronics) engine.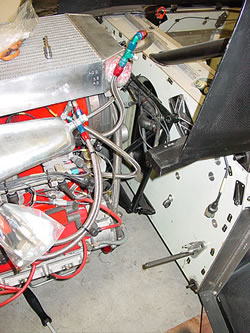 Detailed shot of the front. The tube actually in the firewall is a shifter linkage.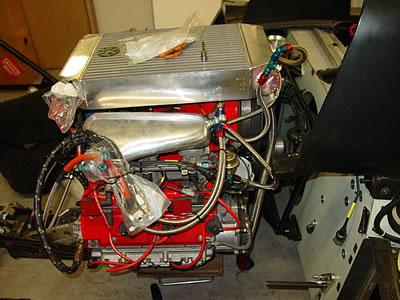 The plenums are of 962 origin.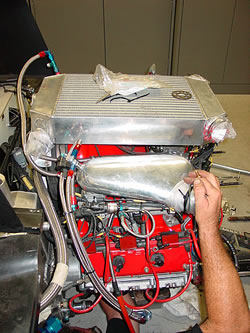 The inner cooler is Gunnar built, the arm is not.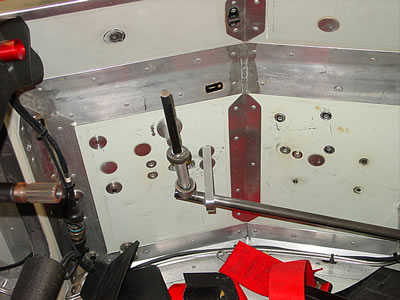 This is the shifter lever designed to get all seven gears (we hope it works).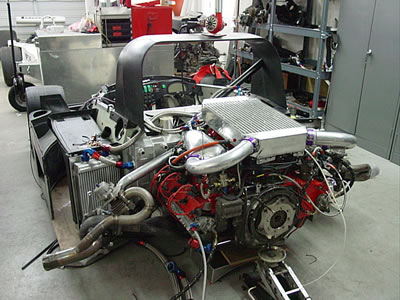 A rear view of the header pipes, turbos, and waste gates installed.
The turbos are KKK-K27S.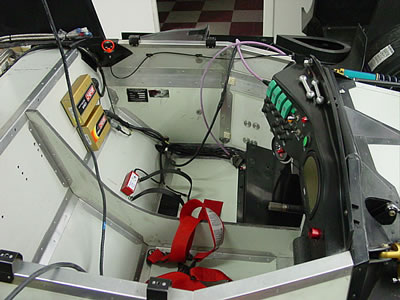 The Motec ECUs are installed.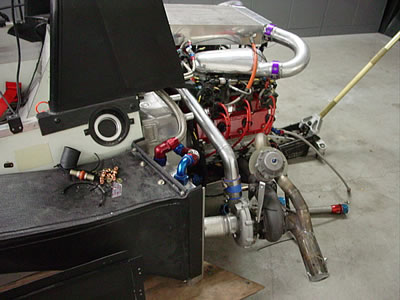 Now starting to finish the plumbing.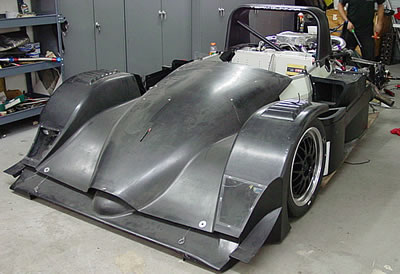 We have assembled some of the bodywork because we have to remake the sidepods around the turbo exits.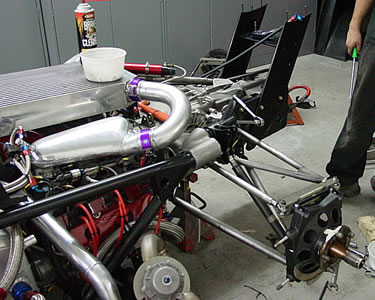 The rear suspension is going on.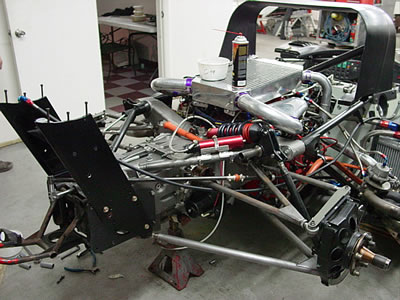 The ass end has to be assembled so we can refit the rear bodywork.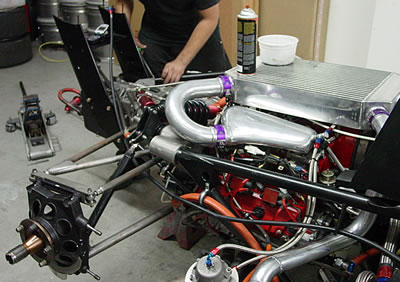 The transmission and suspension are Porsche GT-1.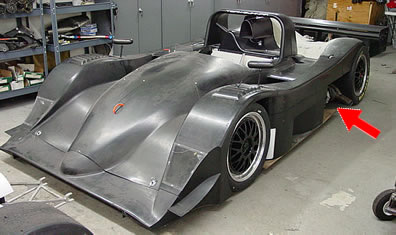 The little Lola is on the ground. The arrow points to where the new panel will be made.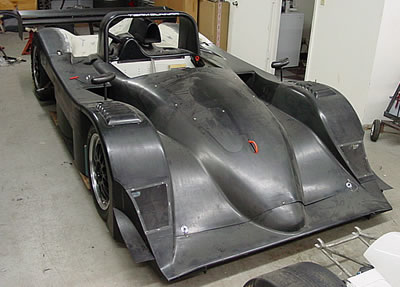 The roll bar will be updated for safety.It will consist of two forward down bars on the left and right side.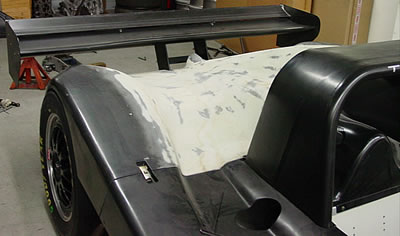 This is the tail that was made for the single turbo LMP 675, but the car was never raced.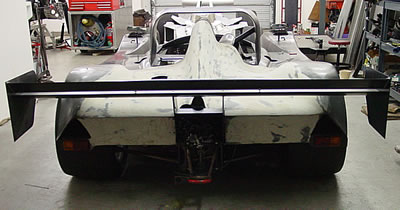 We will refit the tail because there is no longer a turbo on the transmission, therefore we can lower the ass end. This will mean better wind to the rear wing.