Lola B2K-40
April 22, 2003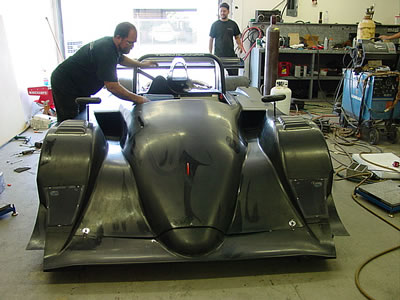 Getting ready for the Westroads Grand Prix.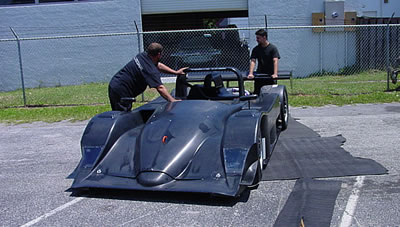 Westroads is the street Gunnar Racing is on. Grand Prix because this is where we do the preliminary test drives before taking the cars to the track.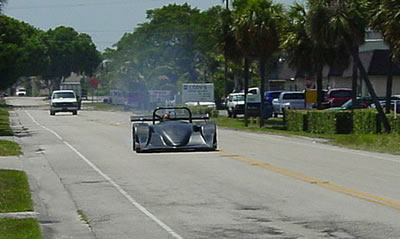 The first lap: a smokey left turbo (new) and a broken shifter heim joint.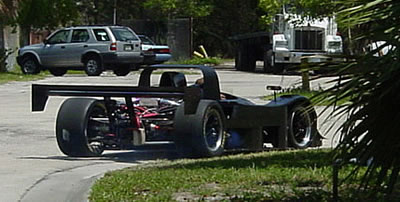 A quick fix on the shifter and back out on Westroads.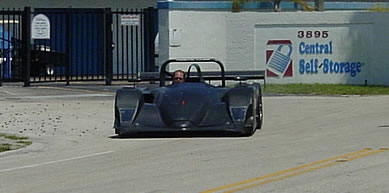 Four laps later, the turbo is not smoking, it shifts like butter (all 7 gears), and no fires.
Back to the shop to finish the deck lid and get it ready for the track test.