1997 RSR aka Pinball
(8/07/01)
Pinball Rides Again! After a long hard life as a professional racer, this 1997 RSR known as Pinball will get a minor refreshment for its new life as a club racer.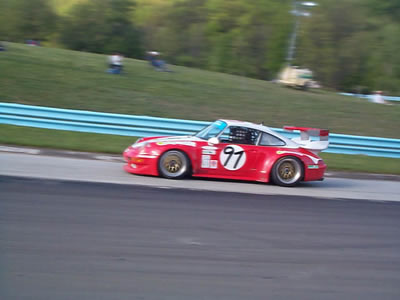 Here is Pinball at it's last race, the Watkins Glen 6 hours in 2001 where it finished 12th in class.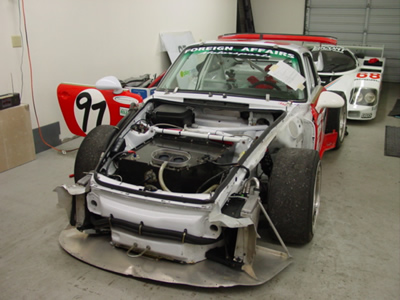 You can see all of the front body work has been removed to fix all of the "race marks".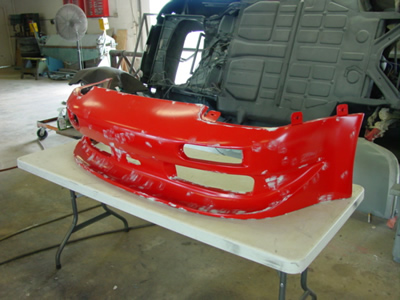 Here is the nose after body work and a first coat of primer.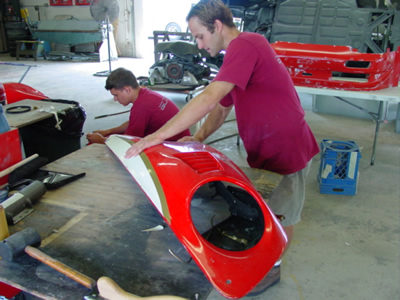 Bill and Tyson are removing the stickers from the front fenders and starting to clean them up.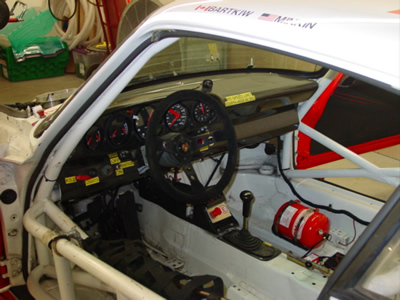 The seat has been taken out of the cockpit and everything is getting a good spic-and-span.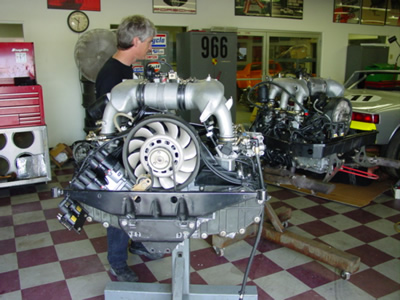 Andy and J.D. are switching pieces from one 3.8L engine to the new one that will be put in with the rebuilt gearbox.
<<< Previous Update | Next Update >>>