RATT RSR Project
7/12/01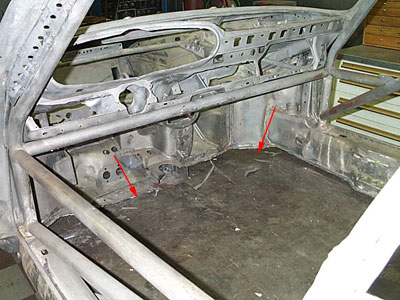 The RATT has had quite a bit of work done to it since the first update. Here you can as indicated by the arrows, that the floor has been cut out as well as the tower shifter and a few other things attached to the floor.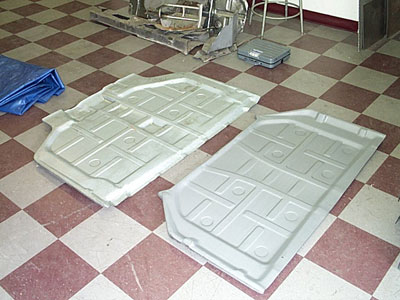 You can buy these replacement floors new.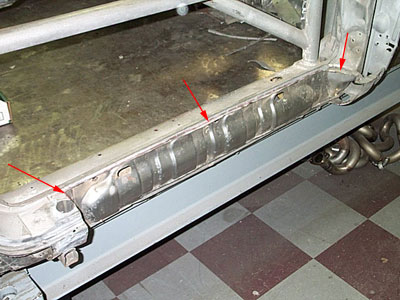 The rocker panels on both sides have been taken off.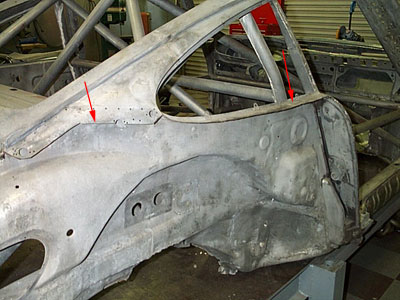 Here the part of the body that had all of the different fenders attached to it has been cut off to make the car look a little bit less like Swiss Cheese.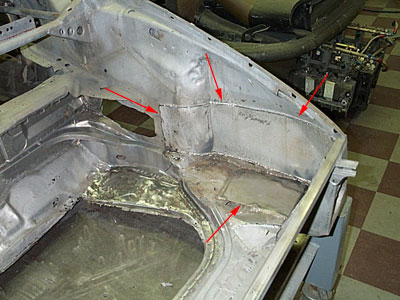 The box structures on either side of the front of the tub have been removed. These were put there in place of the battery boxes and had the air for the front brakes ducted through them. The arrows indicate where the box on the left side of the car was.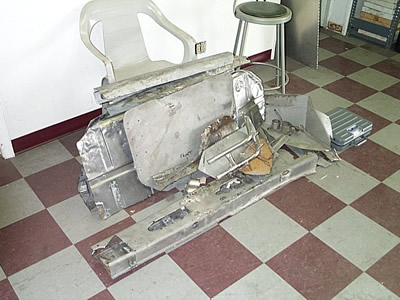 Here you can see part of the metal that has been cut out of the car.