RATT RSR Project
07/26/02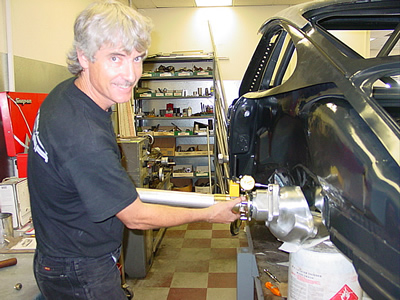 Andy is setting the preload on the the hubs in the banana.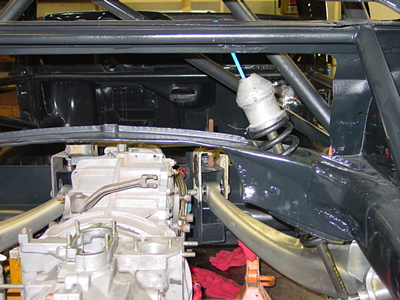 Here we are making a jig to install new shock towers.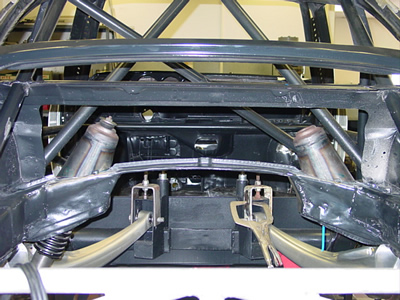 The shock towers are tacked in place and tested before final welding.
The front body work is being fit to the car.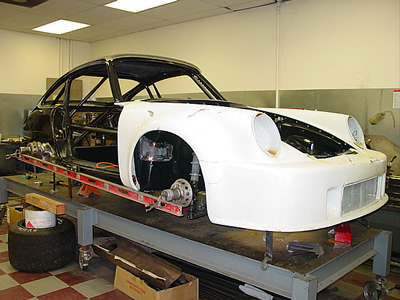 Here we are checking the alignment and wheel base.