RATT RSR Project
10/24/01
The RATT is still going!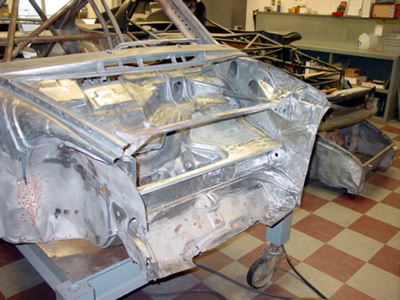 The front has been clipped off. Sometime when it was raced the front was changed to a later 935 style, which wasn't too nice and quite heavy. So we're putting a regular one back on.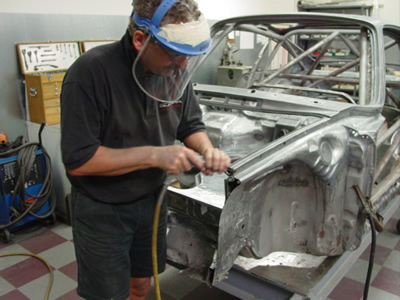 Rene is preparing everything for the new piece.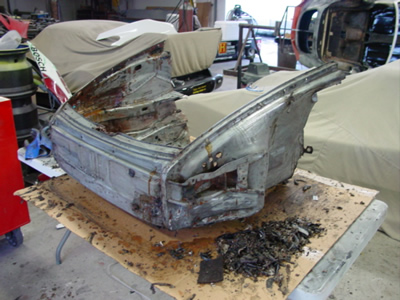 Here is the front clip that will be used. It doesn't look too pretty at the moment because Eli has been using aircraft paint stripper to remove all of the old paint and rust. More from when they're welded together.