RATT RSR Project
08/06/02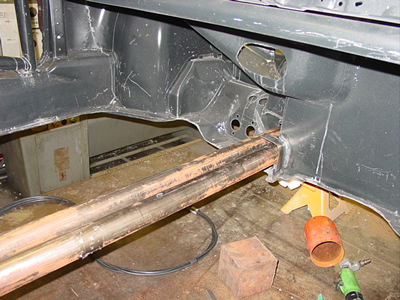 Before installing the tunnel, we install two 2.5 inch thin wall tubing to run wires and oil lines through. This also gives the car more strength and increases the strength of the floor around the drivers feet in case of a crash.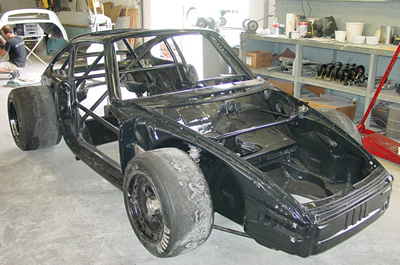 The Ratt is has been moved out of the fab shop and we will start hanging the body work on it.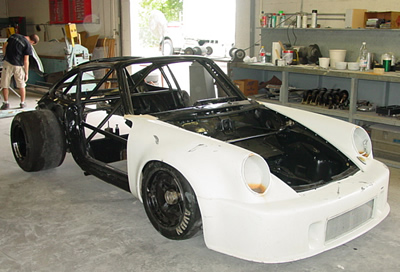 Note, the ground clearance. The suspension on this car was raised including the upside down transmission to lower the CG (center of gravity) of the vehicle. Only a few RSR type GTO Porsche's received these modifications. We are going to detail this car to 100 point standard because it will also be driven on the street (occasionally we hope).