RATT RSR Project
April 16, 2003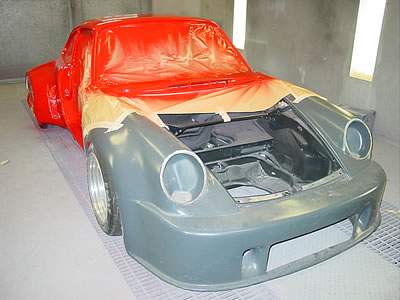 RATT goes red!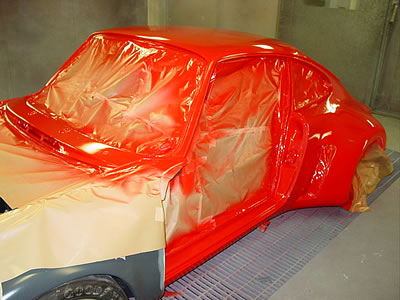 Red primer, that is.
Red urethane primer.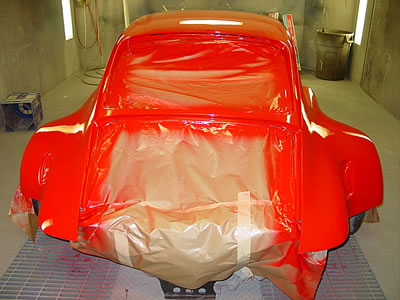 I'll refit the doors, then strip the car of all mechanical parts, install it in the rotisserie, and paint the rest of the chassis satin black.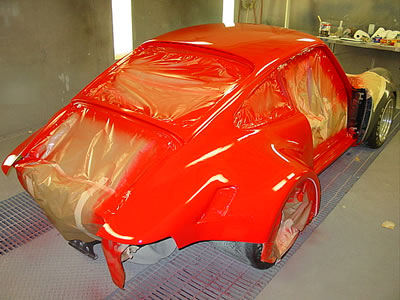 After the chassis is painted black, the body will get it's final paint.