RATT RSR Project
April 23, 2003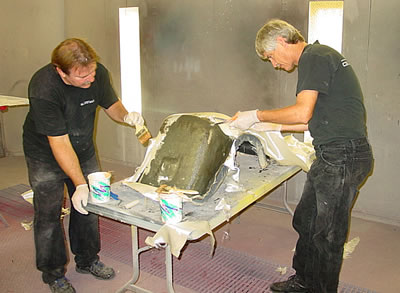 Andy and Jack are hard at it.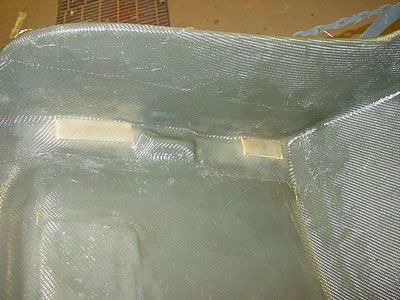 This of course, is the back side seat shell. You can see the two 1/4 inch aluminum plates. These are what you drill and tap to receive the factory seat rails.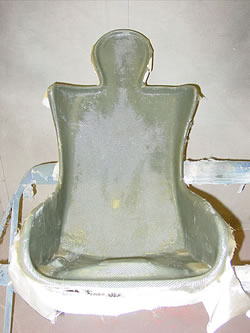 Another view.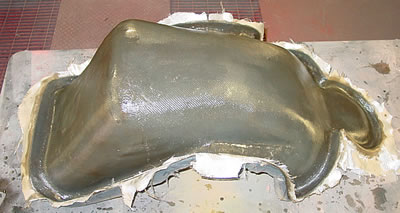 This is the other side. Tomorrow we'll pop the parts from the molds and glue them together.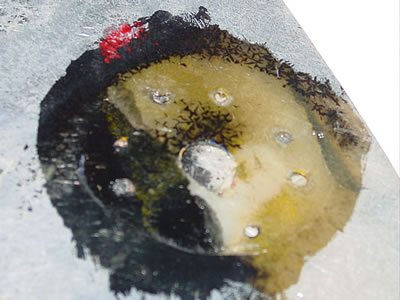 Hood pin holes are covered over with matt and cloth to make them strong.
We will re drill them when the tail is fit to the car.