RATT RSR Project
July 9, 2003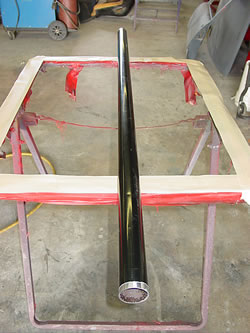 This is the center tube before welding in the chassis.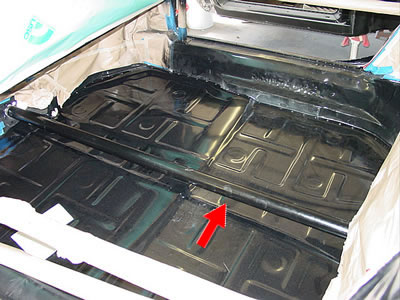 The RATT floor has been installed and the center tubes are being welded in. These tubes house the oil lines.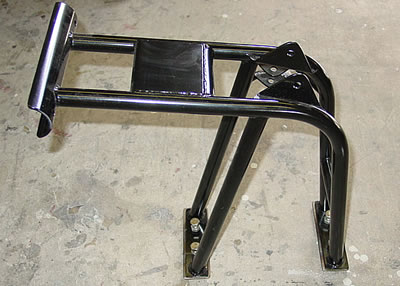 The shifting tower will be installed after the tunnel is fit.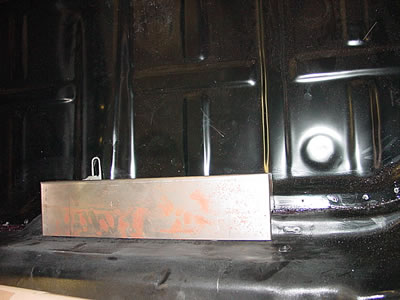 This is the steel seat base (Kramer 935 type).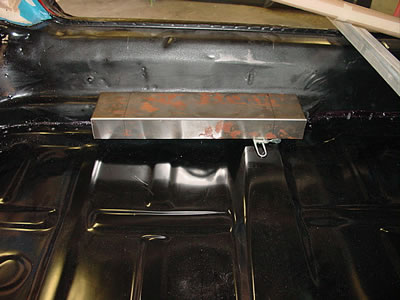 The passenger side will get the same mount.