RATT RSR
October 10, 2003
This shifter scene is for one of our readers.
Because this car will be driven on the street, we removed the oil tank and the main feed and skinned it with fire sleeve. This is a silicon based asbestos type (but not asbestos) of material that will keep heat in the sleeve and out of the cockpit.
After days of fitting and duct fitting, the first coat of red primer was applied at 5pm.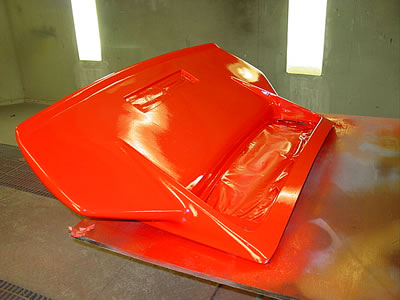 Cool - Ratt !
<<< Previous Update | Next Update >>>