G-99
January 21, 2003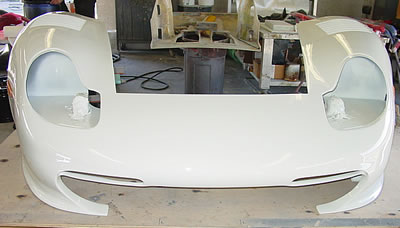 We've been doing a lot of paint work. The nose is ready for hardware and stickers.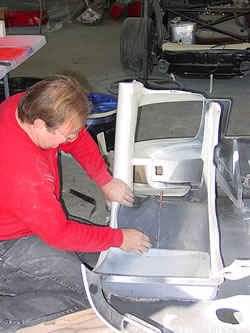 Jack is installing the inner wheel wells.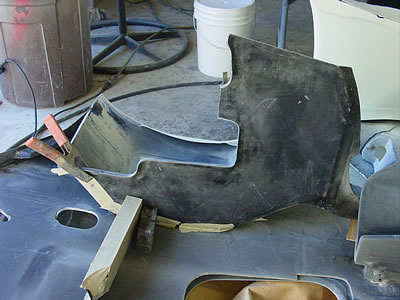 When this tail was in a fire (Champion GT-1), both of the inner panels were burnt away.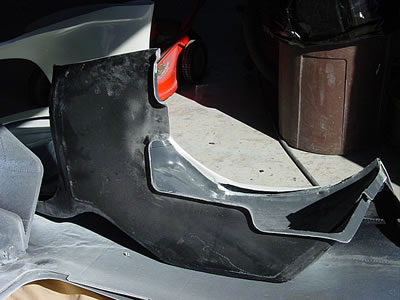 Luckily, our friends at Bytzek Racing had the molds for these parts and were so kind as to loan them to us.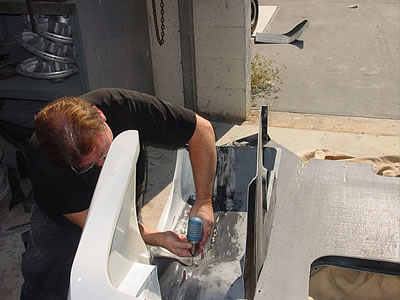 Jack is using an air drill without any hair. Hmmm!!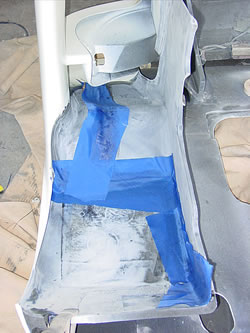 Now that the panel is glassed in, the top layer of peel ply (dacron) will be peeled off. The lamination will then be smooth.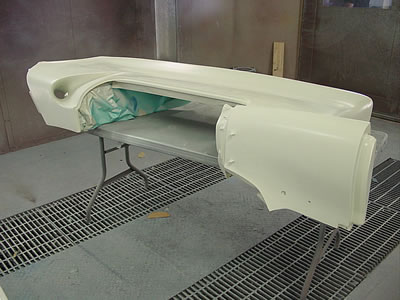 The side pods are now Grand Prix white. This is the same color that I painted the Swap Shop 935, 20 years ago.
Danny is sanding more wheels!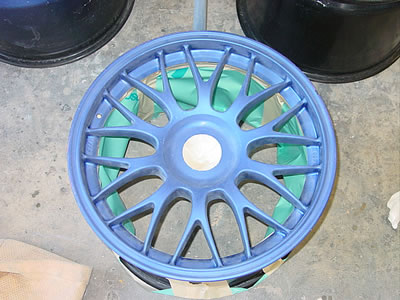 Because the blue paint was like new, sanding was done with scotch-brite.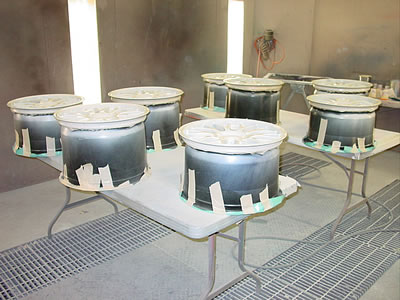 This is some tedious paint work!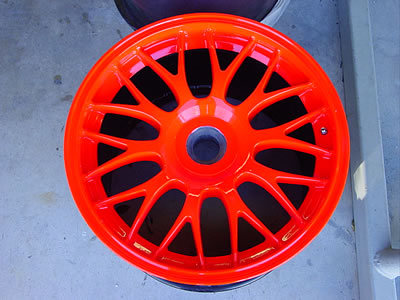 This is what you get when you're done.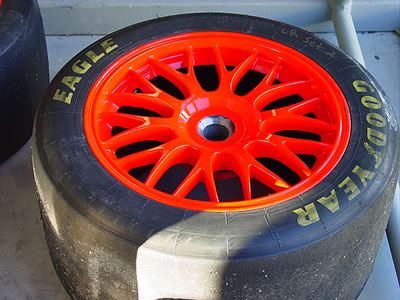 We want to be seen....Oh, and heard too!