G-99
January 22, 2003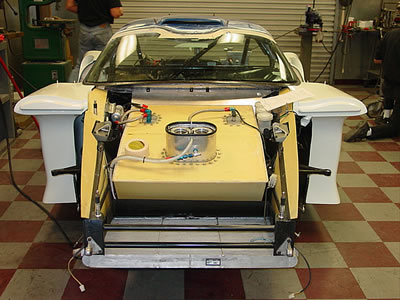 The G-99 is going white.
Fresh headers are kind of important for a 24 hour race.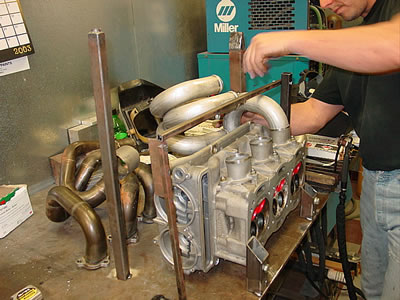 Mark has made a quick fixture using a set of heads and a cam tower to mimic the head on an engine.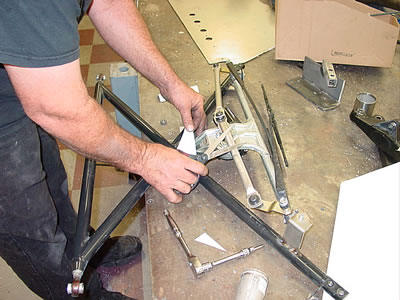 Martin is finishing the windshield wiper assembly.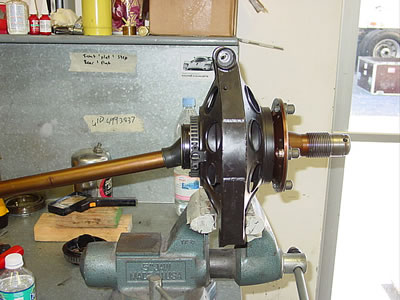 Andy has completed the left rear upright. We'll start the race with fresh axles, all four corners, and brakes.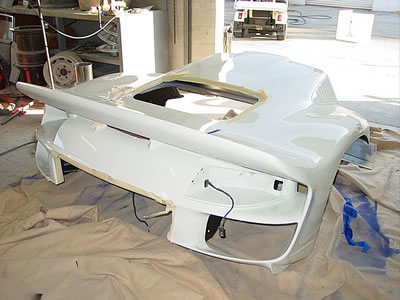 Jack is detailing the underside with satin black paint.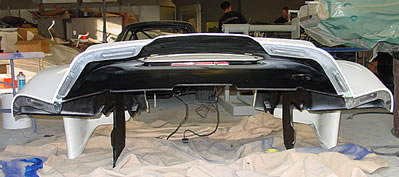 The paint will be destroyed in 24 hours, but it's gotta look nice for the start.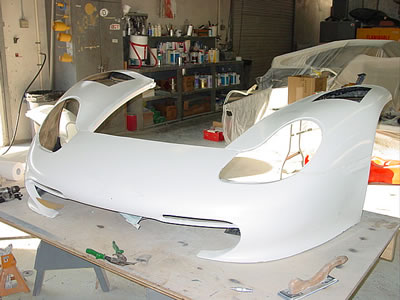 This is the spare nose. I'm putting Crawford Composite louvers in the tops of the fenders.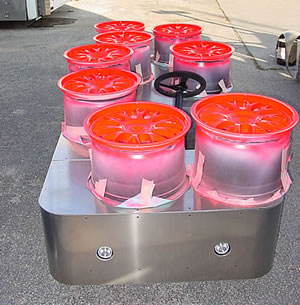 The second set of wheels are painted and sitting on the new pit cart that Mark made.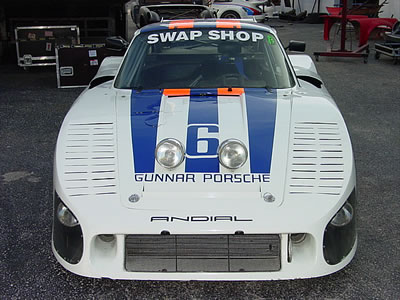 Just back from the Swap Shop, our 1983 Daytona 24 race winner.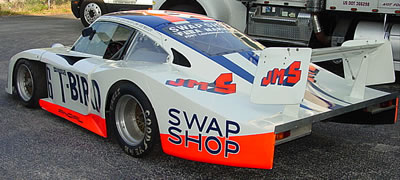 We will miss Bob and Claude (Ballo). They are in race heaven, but they will be watching.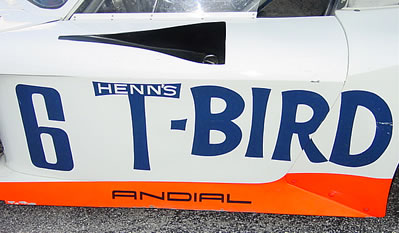 Preston, AJ, and all the Gunnar guys had a great time winning the race 20 years ago.