G-99
January 24, 2003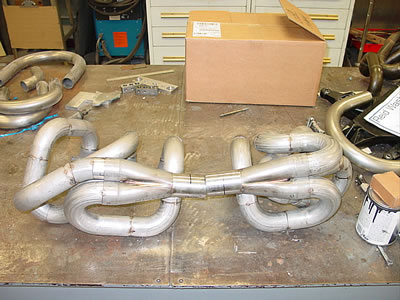 The headers are ready for installation.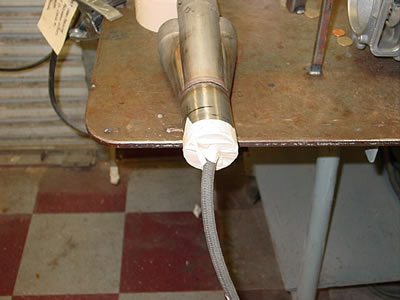 This is the way we purge gas into the pipe. It draws the weld through the seam to the inside of the pipe.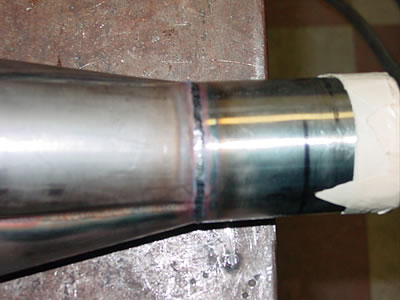 The weld looks just the same on the inside.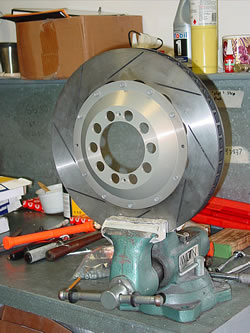 The spare brake discs are being built. These discs will last 24 hours and hopefully so will the pads.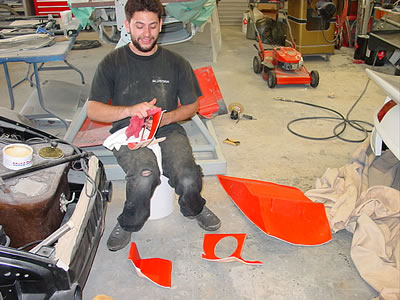 Danny is polishing headlight mount molds.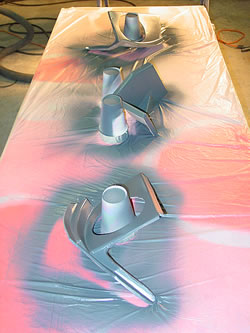 After they are waxed up we shoot them with duratech. When it dries we lay them up.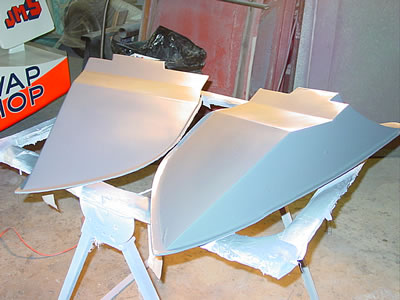 The fender headlight bucket molds are now finished and the parts will be made this afternoon.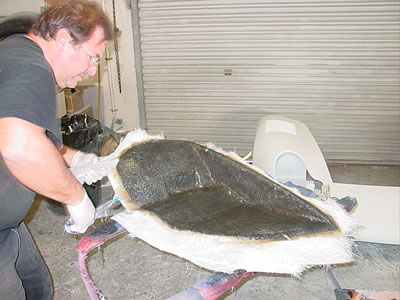 Jack is now finishing up the first one.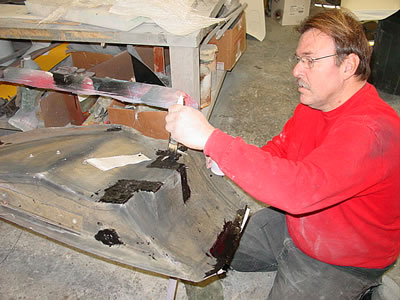 Now he is repairing the original.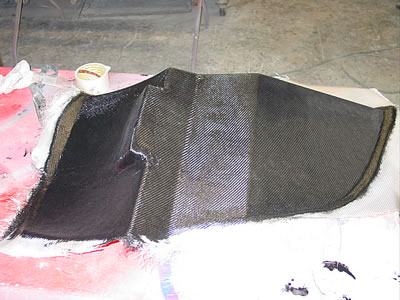 Finished and ready for trimming.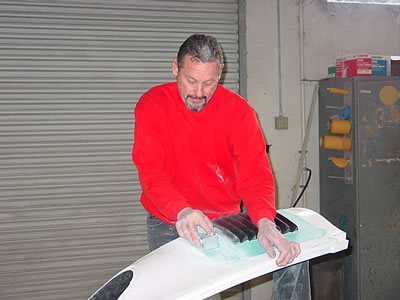 I'm finishing the bodywork around the louvers on the spare nose.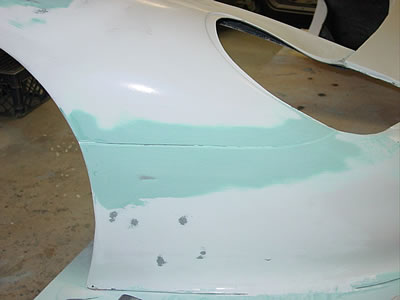 Re-creating the factory seam after removing the indicator light.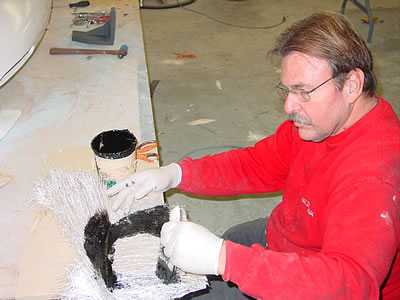 Jack is now making the headlight mounts.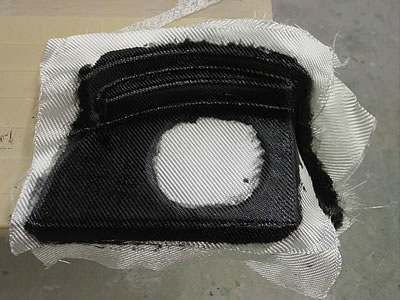 Finished and ready for trimming.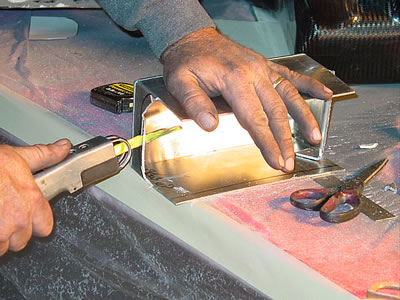 Martin is trimming an air restrictor adaptor which will be glued to the intake manifold.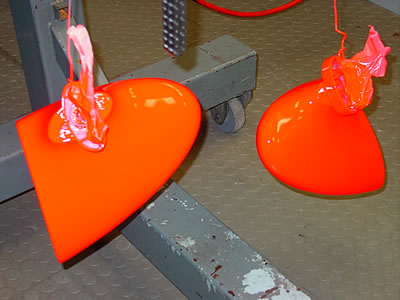 The mirrors are painted neon red and are ready for installation. Gunnar is in town this week and will sit in the car tomorrow so we can put the mirrors on the car where they can be utilized the best.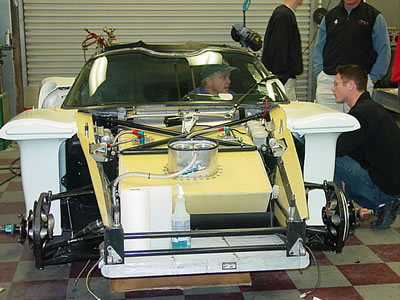 Duncan Dayton is in the car for a pre Daytona fitting.