G-99
February 4, 2003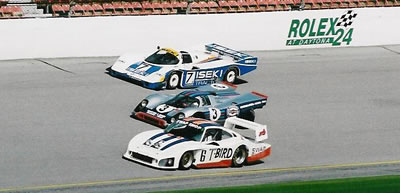 Gunnar is in Preston Henn's 1983 Daytona winning 935 and Wayne Jackson is in his Sebring winning Martini 917. They are racing in the 24 minutes of Daytona.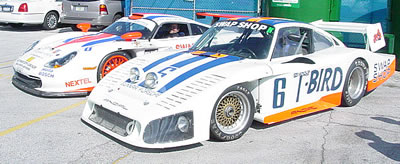 1983 next to 2003
Here is a front and rear view of the Gunnar/Swap Shop G-99.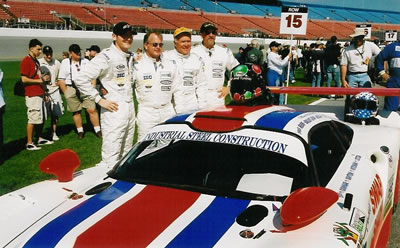 The four drivers included Gunnar Jeannette, Duncan Dayton, Peter Kitchak, and Ron Zitza.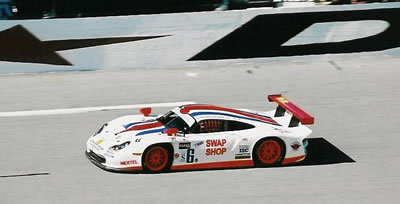 Even though we had problems, the car looked mighty GOOD!!!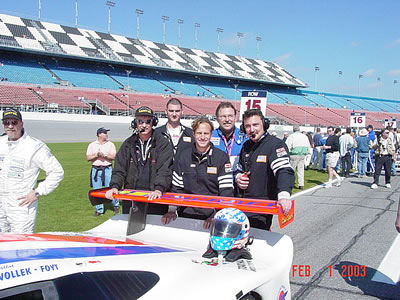 Here are some of the crew members that worked so hard to get the car to Daytona: Andy Jensen, Alex Zaric, Bill Melvin, Jack Pearson, and Mark Schomann.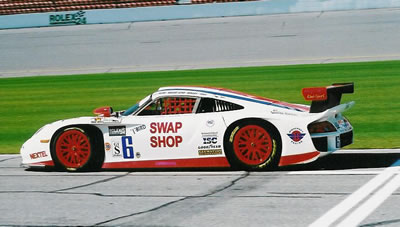 Hopefully we'll have better luck next time!