G-99
February 19, 2003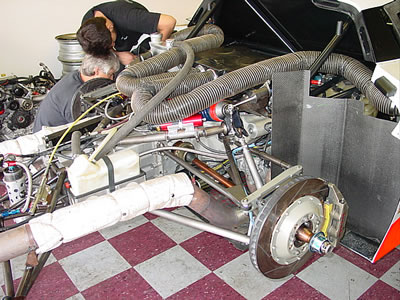 Today, the motorsport motor is reinstalled. Gunnar arrived last night for today's test at Moroso. Champion Porsche was kind enough to share the track with us.
The car is unchanged from Daytona. The motor has been triple checked and run on the Dyno. It comes back to us with a clean bill of health.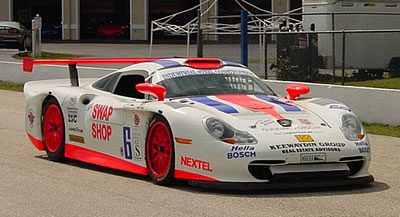 This is Gunnar in the pit lane at Moroso. So far, so good.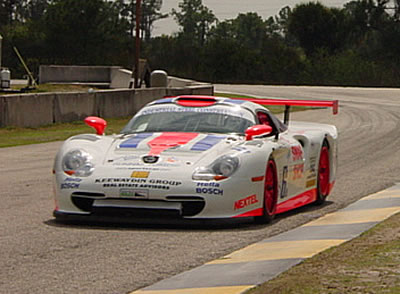 Here is Gunnar at speed (because the Champion R8 is behind him). He says it runs like a new car! We will enter Homestead.