GT Class Porsche
(7/12/01)
This car will be a mix of Porsche GT3 bits and pieces. It's a 2000 tub that was run in the 2000 24 hours of Daytona by Nygmatech. It will have the brand new updated suspension and a 2001 spec engine. The plans are to have the car up and running by the Watkins Glen race in August.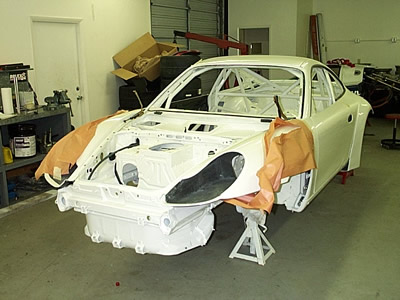 The car has just been completely repainted and moved into the race shop.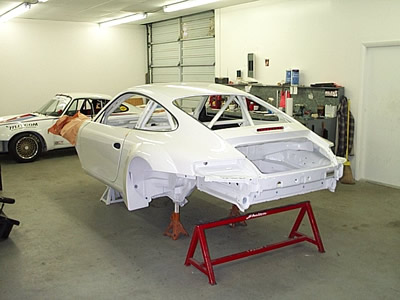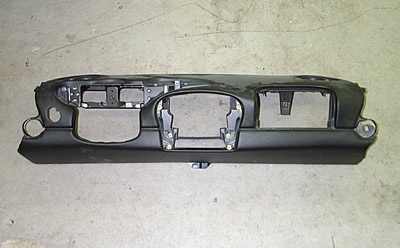 Here's the dash before it is installed.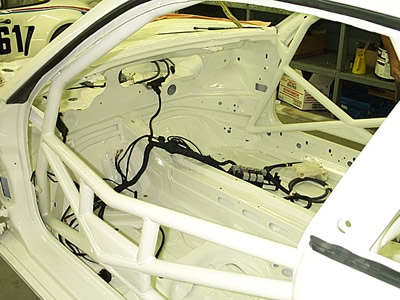 There's the wiring harness for the dash laying in the tub.
That's all for now, more when the suspension and engine come in from Porsche Motorsport.