GT Class Porsche
(7/14/01)

A large thank you goes out to Alex Job Racing.
Today we received a good deal of parts for our new car from AJR. Since the Watkins Glen race is very soon we've been trying to get many hard to find parts from various teams running the GT-3's. Orbit and AJR have been a big help.
Have a look at some of the stuff we've received.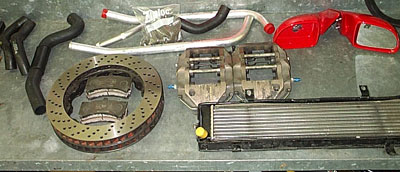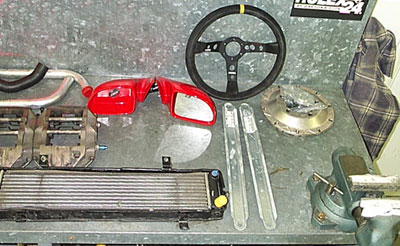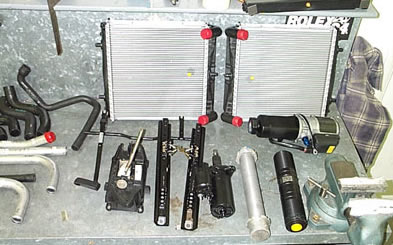 There's still much more to come, so keep watching.