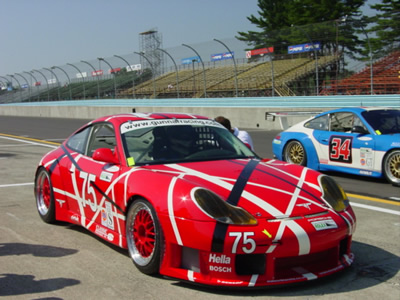 Our GT3-R has made it to Watkins Glen and we are ready for the first practice. However, due to the installation of the updated suspension we are running in the GTS class.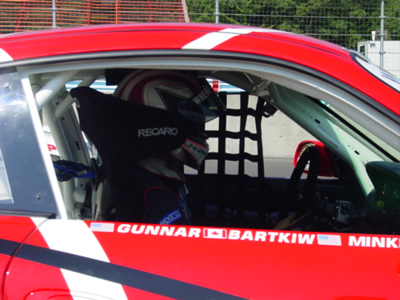 Gunnar is sitting in the car waiting for its maiden voyage.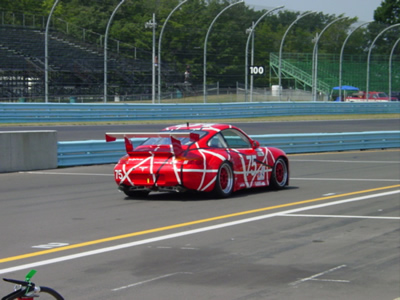 The car is on its way out of the pit lane for the first time.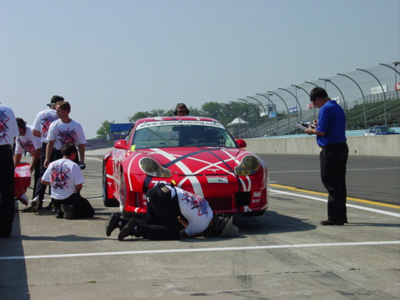 A quick check to make sure that all is ok and we'll send it back out.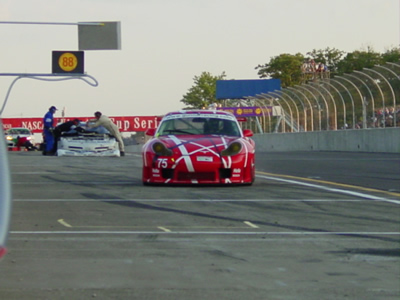 The practice and qualifying went well. Gunnar started the race and we were running up to first in the GT cars and second with the GTS cars. Here is the car on its way in for the first pit stop.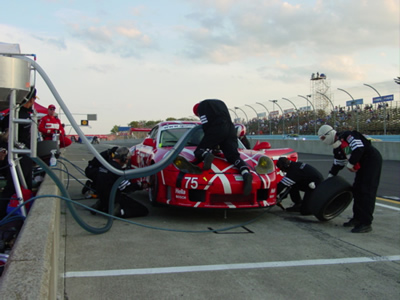 At this pitstop Stephen Bartkiw got in the car and did an excellent job for his first time driving a GT3-R and we ended up finishing sixth with the GT cars and third with the GTS cars.