Porsche Indy Car
07/26/02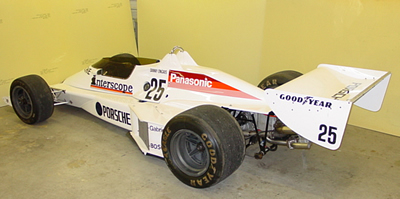 Wayne Jackson's Parnelli P6-B.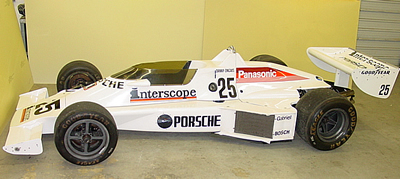 In the following pictures you will be able to see the resurrection of serial number SN-21-77.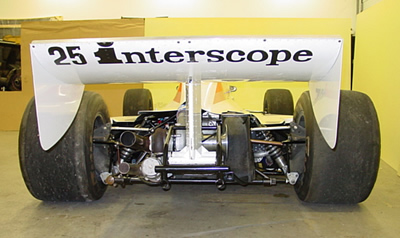 Hold on to your seats, here we go.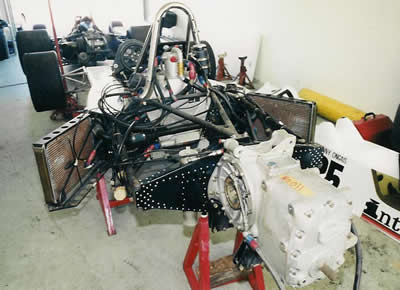 Disassembling rear half in order to start the engine fitting.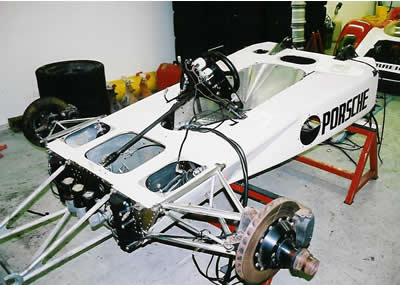 Reconditioning front tub section.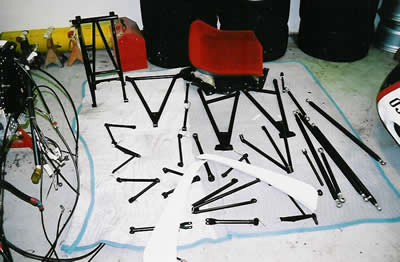 Here are the painted and reconditioned rear suspension links.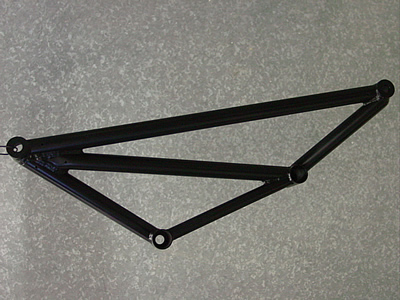 The front engine mount had to be fabricated.
The engine is being fit with the front motor mount and coupled with the gear box.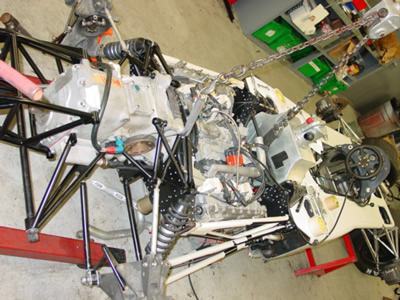 We are now fitting the engine and suspension back onto the chassis. If you look underneath the car you can see the custom water lines that had to be fabricated here at Gunnar Racing.
Here is the exhaust system that had to be completely fabricated from headers to turbo.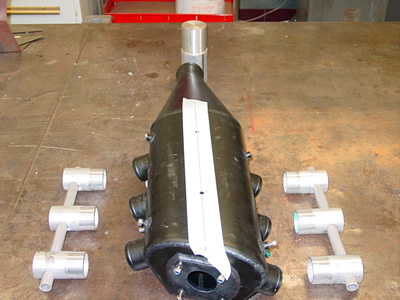 You can see here the jigs that had to be made so that we could duplicate this intake plenum.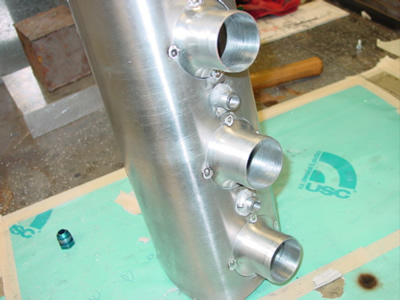 Here is the new plenum tacked together and ready for final welding.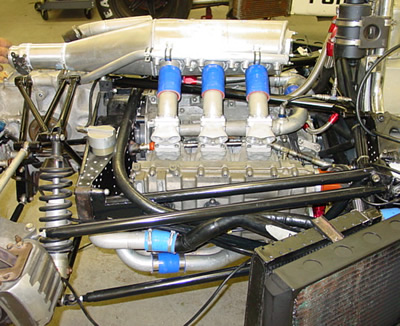 Finished product. Notice, the throttle was moved closer to the plenum for better throttle response.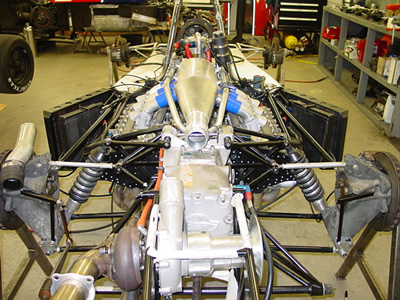 In this picture you can see we used a smaller turbo to help reduce turbo lag. Also, you can see the throttle is on the plenum and not in front of the turbo like previous cars.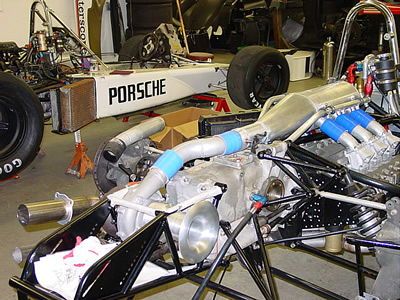 We had to make a new intake horn because we removed the throttle from the old one.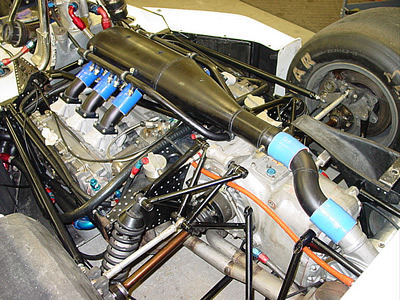 Here the axles are installed after days of locating hard to find parts.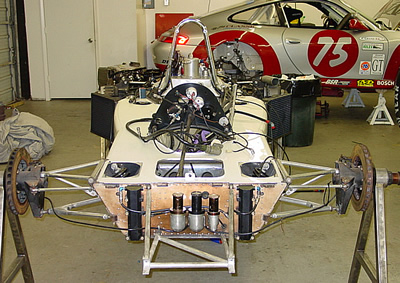 The master cylinders and calipers have all been rebuilt. Note, on this picture you see air jacks on either side of the master cylinders.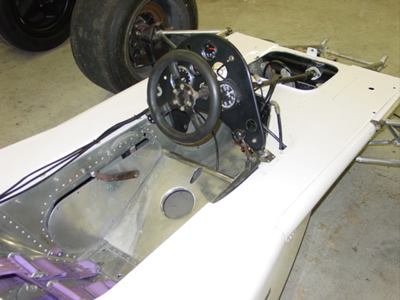 The end! More to come.
We will have more on Michael Lauer's chassis number 0031 later.