RS Carrera Project
5/31/01
Welcome to the beginning of our RS Carrera restoration. The above picture is Jurgen Barth driving the RS that was used to promote the introduction of the new RS Carrera. This car was featured in the factory new car brochures and was used for PR for the factory racing team. Many factory drivers used this vehicle to give rides to the media representatives. This car retains serial number 911... It is currently under complete restoration, and we think this is a very special car we will keep the gunnarracing.com visitors updated as to what we find out. Some of you RS experts may start noticing different things about this car.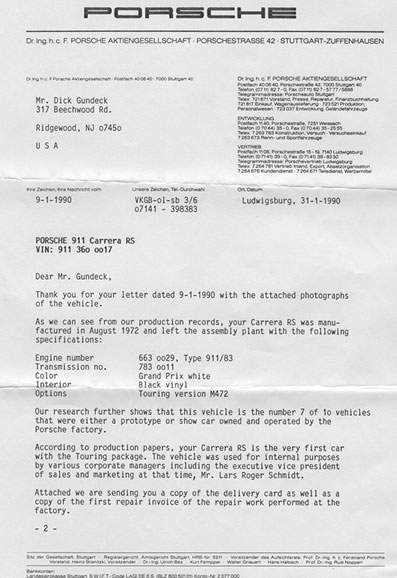 This is an original document from Porsche talking about the car.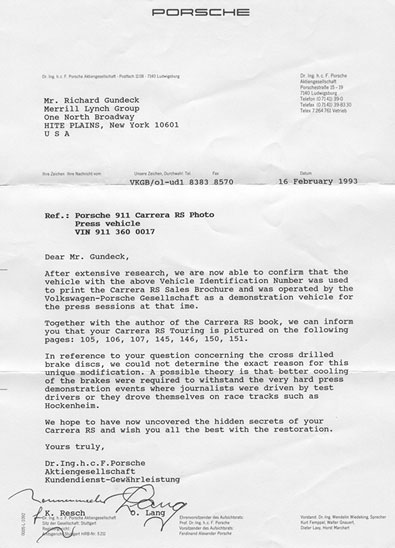 Here is another.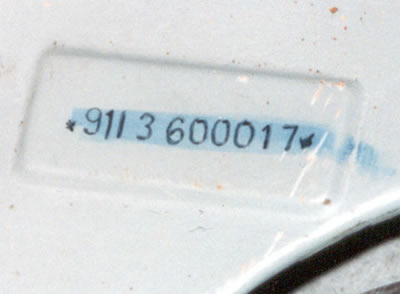 The serial number.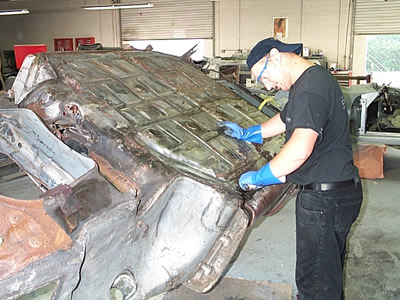 Now here is Eli stripping some of the paint and undercoating off.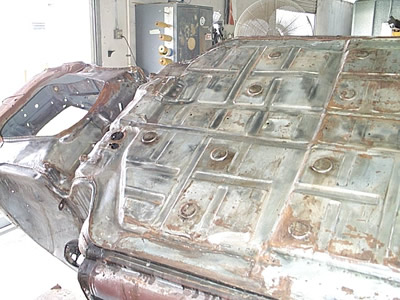 Eli has gotten most everything off the bottom already.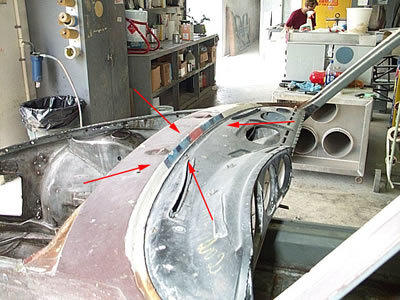 Do the stripes look familiar?