RS Carrera Project
7/18/01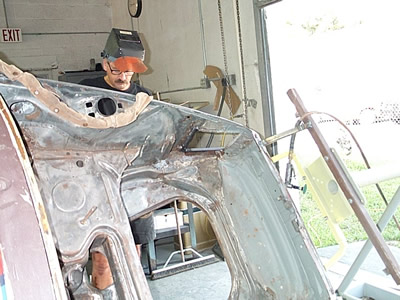 Rene is getting ready to continue welding on the RS Tub.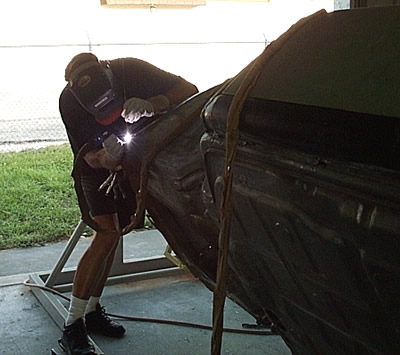 Here you can see him welding on the area above the battery box.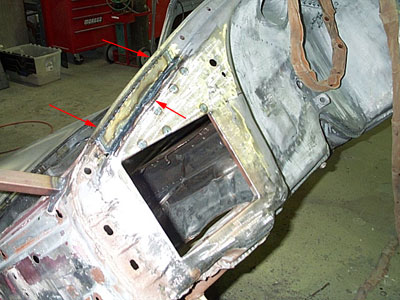 The arrows point to the area that Rene has just finished welding up. A little more work to the this area and the battery box will be ready to be installed.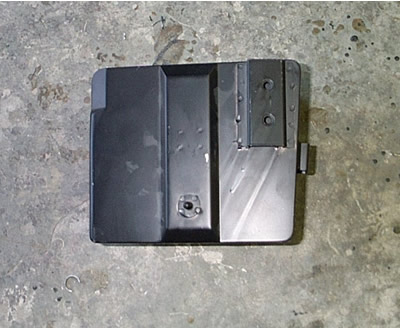 Here is the battery box that will be put in.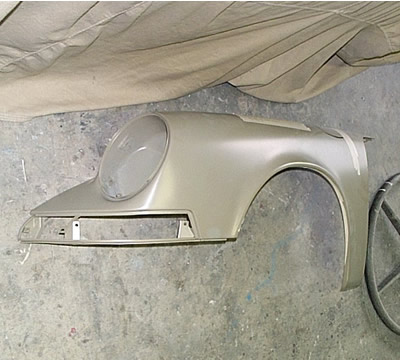 The car is getting close to having the left fender pictured here put on.