RS Carrera Project
August 26, 2002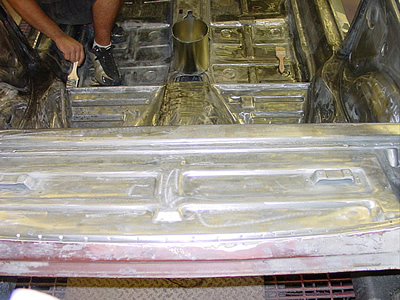 This car had sat under a cover outside a few years of its life, so most of the sheet metal had surface rust.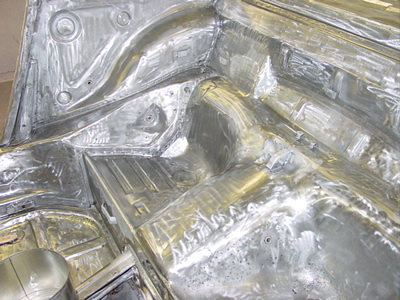 We used metal prep to remove the rust and then we sand it or use scotch bright to prepare the surface for primer.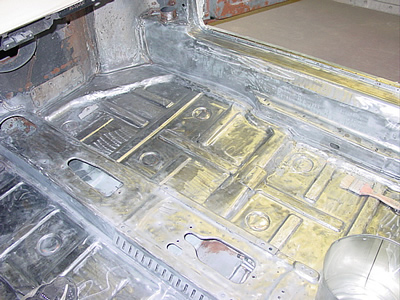 There are small imperfections (dents and scratches) in the floor, but we need to put primer on all of the bare metal surfaces before they rust again.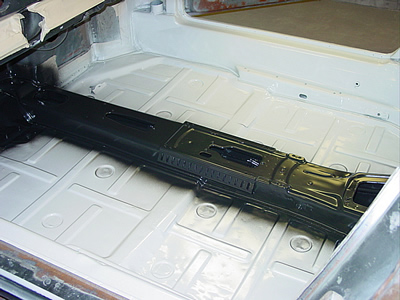 The center console is primered black and the rest is painted with white urethane primer.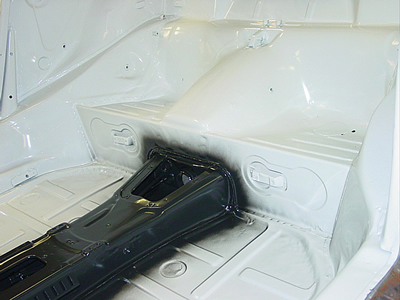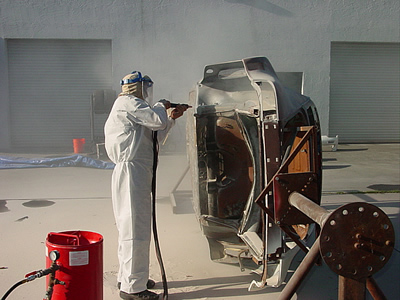 A woman's work is never finished! Here the boss is sand blasting the fenders and bottom from years of road rage and rust (most RS Carrera's were delivered for the European market and roads in the winter ain 't the best on any car in the 70's).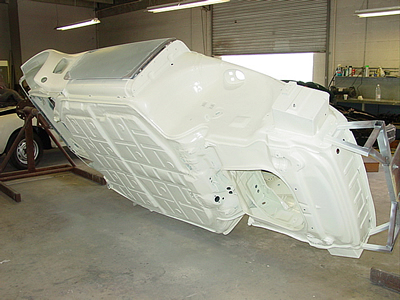 After blasting, you must rotate the car a million times. During this process, you have to use an air blow gun to blow the sand out of the inner body structure and I mean a million times. Without the rotisserie sand removal would be very difficult.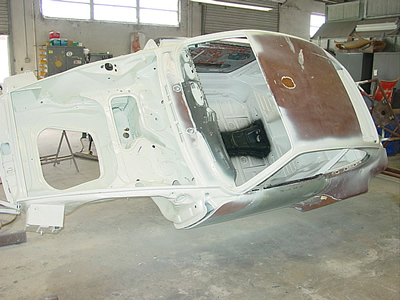 The roof and the front apron are the last panels with old paint and primer. We will remove this this week.