RS Carrera
November 19, 2002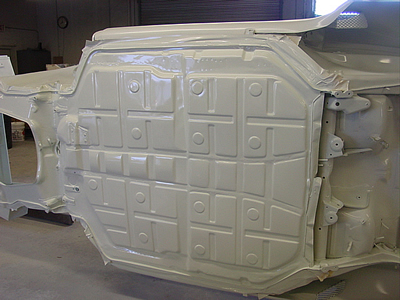 The bottom is now finished and we will paint the wheel wells and engine bay tonight.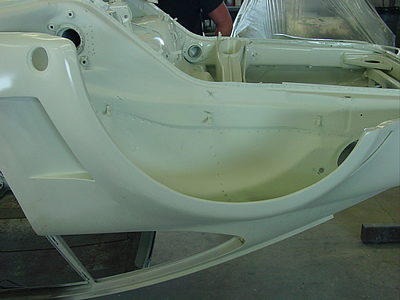 If these pictures look the same as the Martini RSR, they are not! Note: the 1974 style cutouts in the fenders, this was a prototype.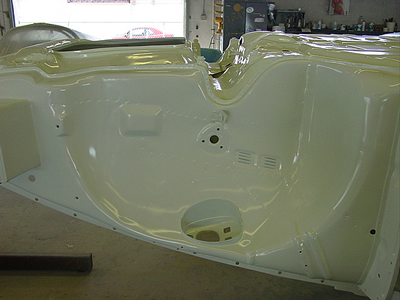 The wheel wells are being sanded today to paint this evening.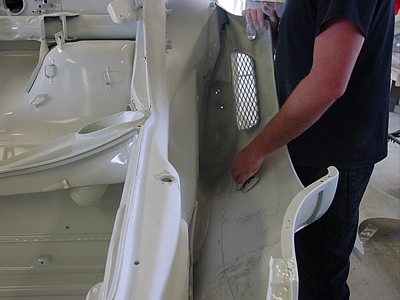 We put more time in a wheel well than most people do in the whole outside of a normal car.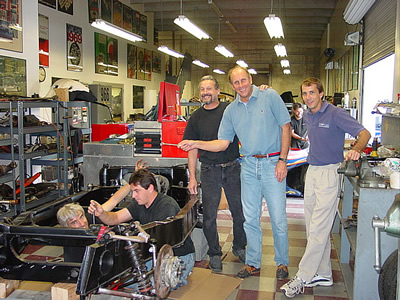 Hans Stuck just showed up so we are going to put him to work!!! Craig (right) is Cyberspeed racing websites and he produces www.hansstuck.com. Go to Stucky's site and tell him you saw him at gunnarracing.com, he'll love it! I was fortunate to be Hans's crew chief many times. When we were training young Gunnar I always wanted him to be like the great drivers that I had in our cars and Hans was definitely one of them!
Hans, good luck next year with Tom Milner's Bimmer program and how cool to have Boris and Bill as teammates again.