RS Carrera
December 2, 2002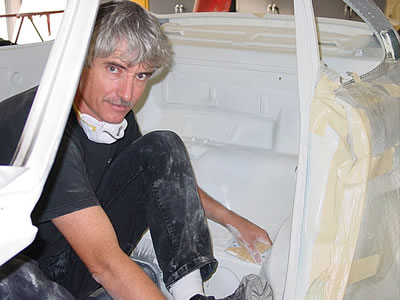 Andy is sitting down on the job.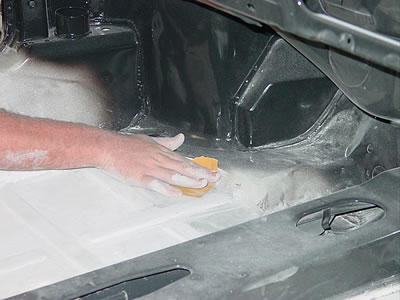 You should see the tips of all our fingers!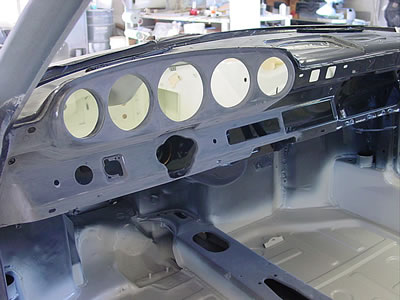 Ready for final paint.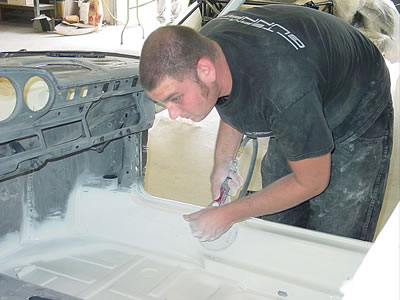 In some spots you can use power.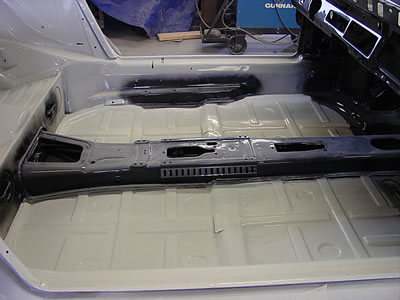 Finished cockpit.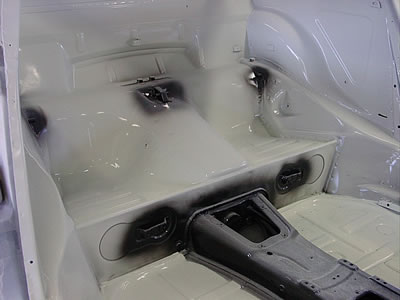 This is how the factory painted them.
The front trunk needs some bodywork too.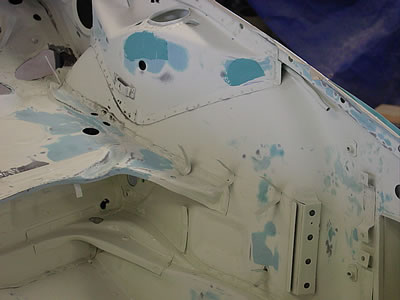 A little spot here and a little spot there. It'll be as good as new in 2 days.