RS Carrera
December 17, 2002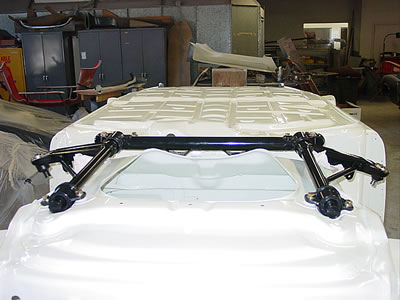 Another one goes together.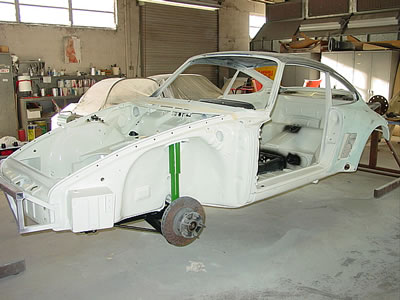 The front suspension is complete.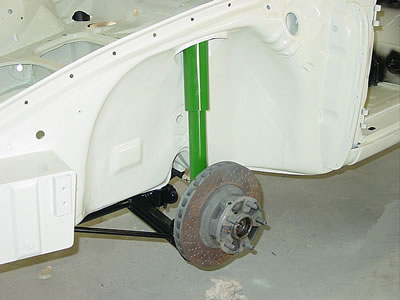 A better view.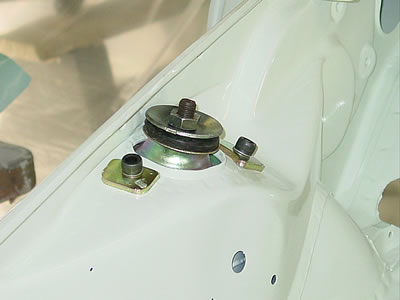 Top strut mounts.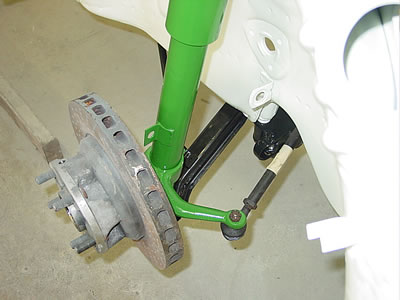 The brake discs will be removed and replaced with restored parts.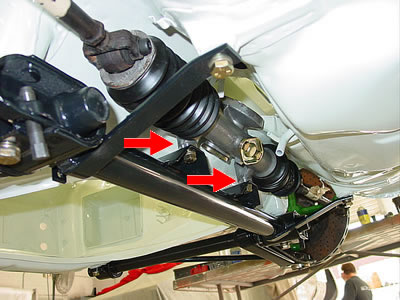 We will install steering links which aren't original, but way better for the car's handling. The arrows mark the steering rack bump-steer spacers.