'73 RSR Continuation
(4/25/01)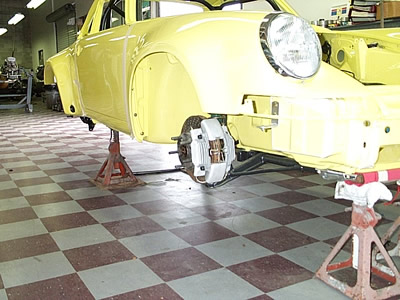 The final brakes are now being fitted and readied for final assembly.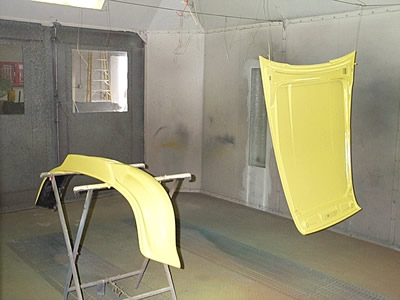 The front bumper and hood are now going in paint.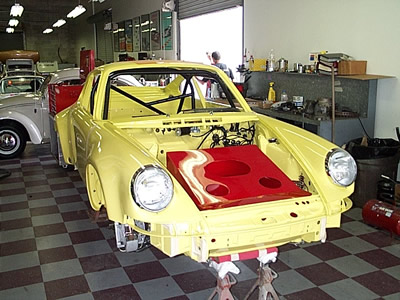 Now the front fenders are in final paint and the head lights have been fitted.
You can see that the fuel cell has been painted red and now sits in its place.