1973 RSR Update
(5/10/01)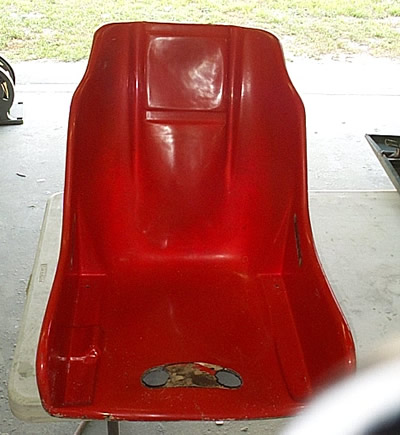 Here is the mold for the seat. The part will be made off of this using fiberglass then will be sent to the upholsterer for finishing.
This is a picture of the lower part of the seat. You can see the aluminum where it will be mounted has been laid up in the piece. Now its off to the upholsterer.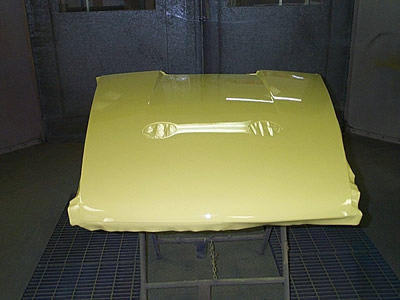 The final paint has just been applied to the hood.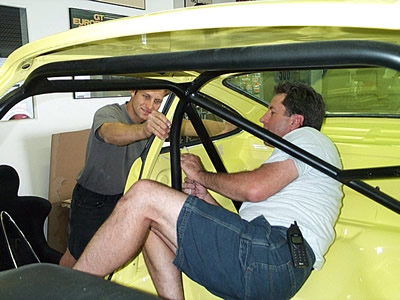 Here the guys are starting to glue in the windows one by one.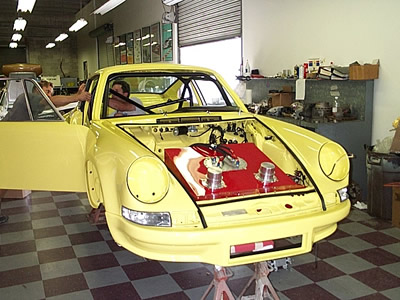 The glue is still curing on that window, and you can see the quick breaks and all of the fuel lines have been attached to the fuel cell, which is now in place. The front bumper is in place, but will have to be taken off one more time to fit the oil cooler.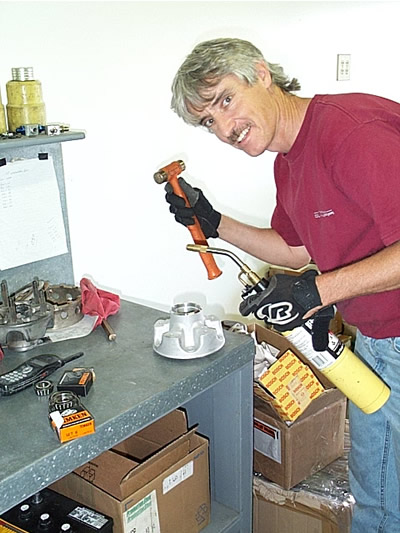 Andy is having a good 'ol time getting the new wheel bearings in the front hubs, a little heat and they slip right in.
<<< Previous Update | Next Update >>>