1973 RSR Update
(5/14/01)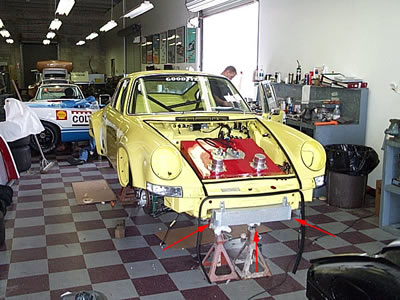 The oil cooler has now been added, all of the glass has been set and the decals are starting to be applied.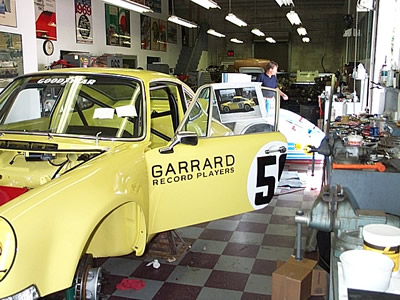 You can see the number is on and on the top of the window there is a picture of the car at Sebring in 1973. This is for placement of the decals to ensure that everything is correct.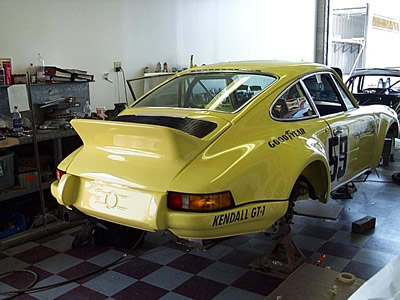 The decklid is now in paint and you can also see the decals on the side window.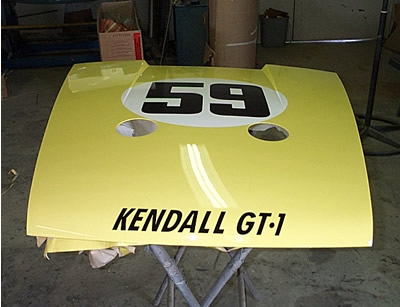 Finally, the hood has had the stickers applied as well.