RSR Update... Almost there
(5/30/01)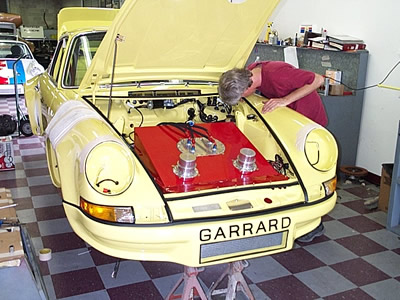 Andy's checking some last little electrical bits like the ground cable for all of the gauges in preparation for start up.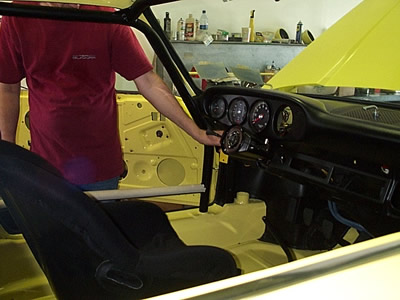 Everything's checked out, oil pressure is good, now all Andy has to do is turn the key.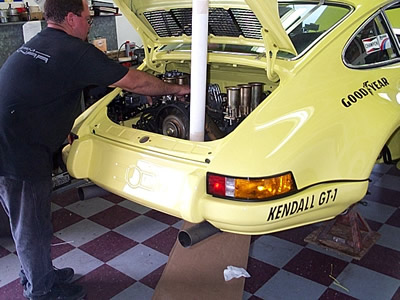 It started! Now to get a little heat in the engine and make sure that there are no leaks.