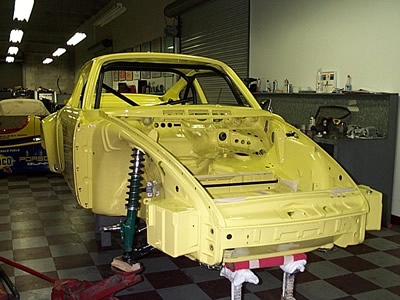 The car is now in the service shop where the restoration will be completed. Here you can see the part of the right front suspension has been fitted.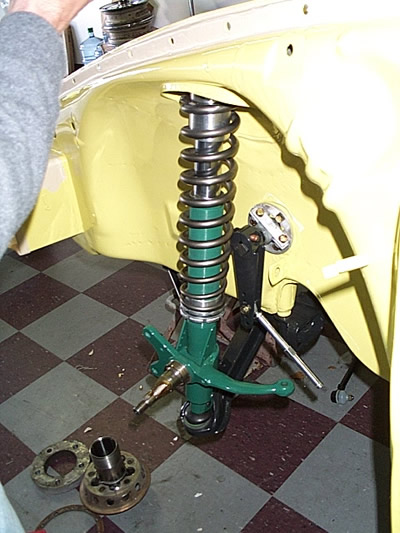 This shows the left front suspension, you can see the stabilizer bar linkage hanging down since it has not yet been connected.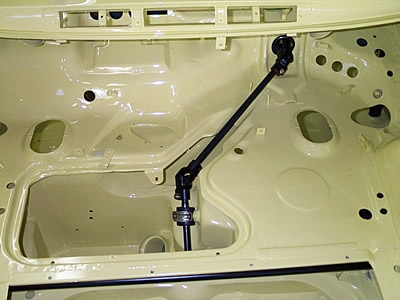 The steering linkage has been completed and is now ready for use.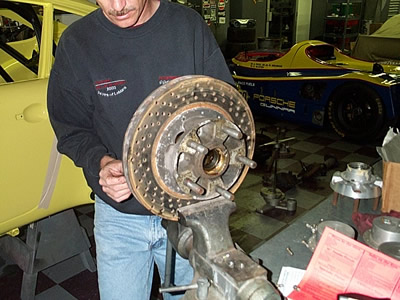 Here Andy is putting together a mock break rotor to put on the hub for placement purposes of the break calipers.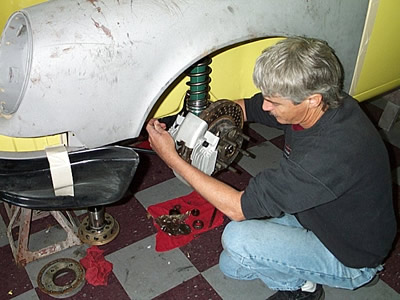 Now Andy attaches the caliper.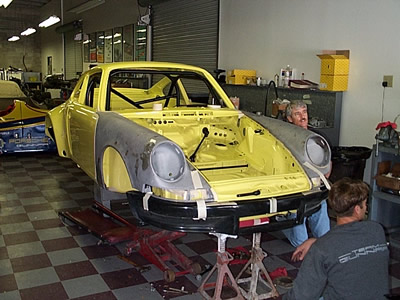 Here the fenders and bumper have been placed on the car for fitting purposes notice the masking tape holding them on, so that their placement can be adjusted.