Congratulations Phil Bagley and Tom Sutterfield
on Your 1st Overall during the SVRA 2009 Sebring 1 Hour Enduro
March 23, 2009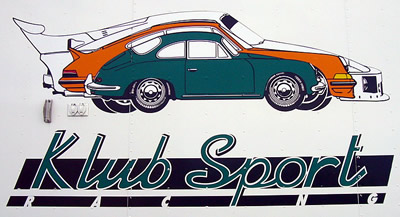 Not bad...a little 2 Liter 911 and two ol' dudes spanked a field of 78 cars,
which included IMSA prototypes and GT3-R's.
Hell, there were Lolas, Cobras, Vipers, Rattlesnakes...o.k...maybe no rattlesnakes!
Quck calls by the team engineer got 'em in early during a yellow,
they changed drivers and got out before the pace car, which let them lap the field.
Brilliant call.
A special treat for Phil, cuz it was his 60th Birthday.
The only other guy to do this was Paul Newman. Yo Bags...you're in great company!
Tom, you've got a ways to go, but nice job carrying the old man to victory!