1975 Porsche 911 RSR
July 9, 2002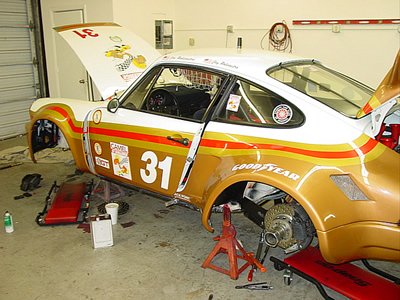 We are preparing for the Elkhart Lake race, but it just got canceled. Jay had to go to Puerto Rico on business instead.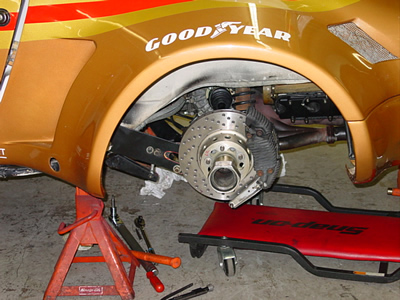 We have rebuilt all four corners, axles, and brake disks and pads.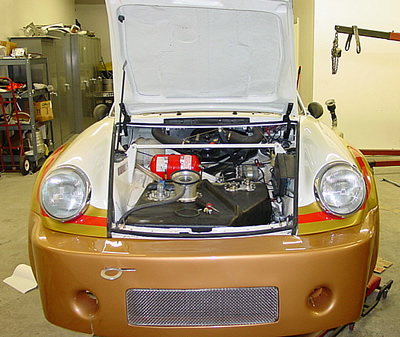 It is really great for guys like Joe Policastro, to keep bringing these great old racing Porsche's out, so that the future racers and Porsche fans can see them.