1958 Carrera Speedster
July 31, 2002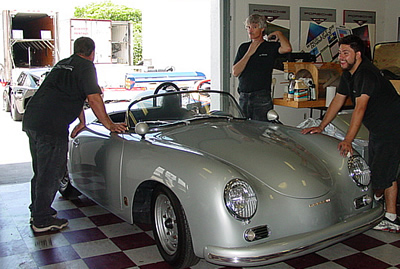 Martin, Andy, and Danny are getting ready to push this Speedster out of the museum.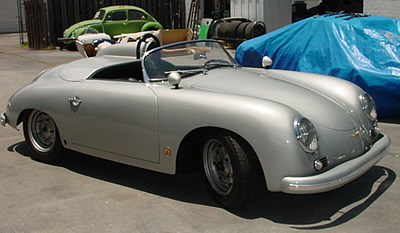 She is on her way to the RM auction in Monterey CA.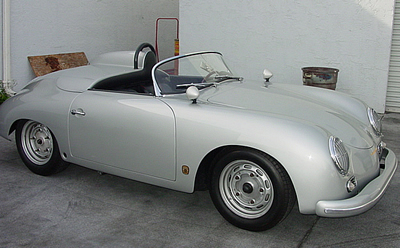 We hope she sells for the owner but we also hope she doesn't, so that she can come back home.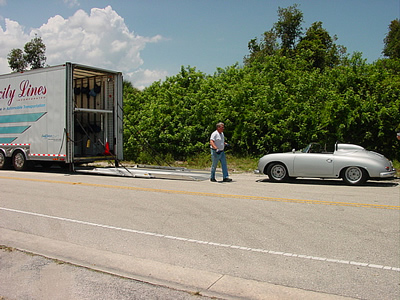 On last look at her before she leaves us.