Swap Shop Carrera GT
on the way to Road Atlanta
December 15, 2004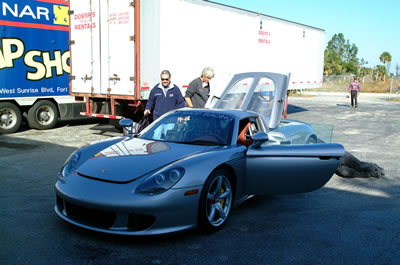 Gunnar is helping Popular Science out at Road Atlanta today and tomorrow. We got a call from him last night because they wanted Preston Henn's Carrera GT at the track for a photo shoot on Thursday. Kevin graciously offered to drive the car up. Here are the boys getting the car ready for the trip.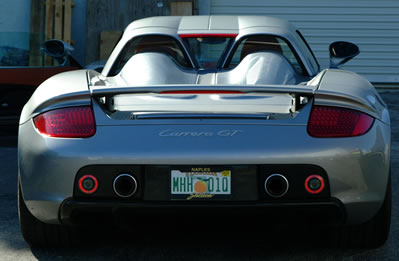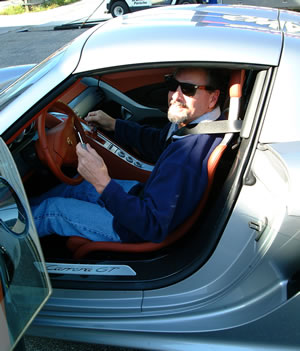 Notice the smile?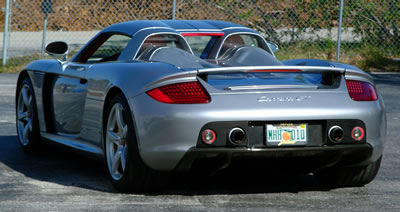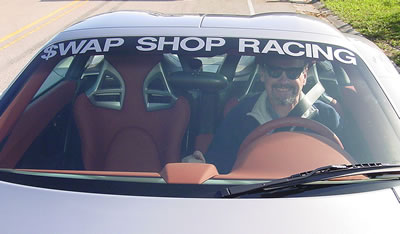 Notice the smile again!!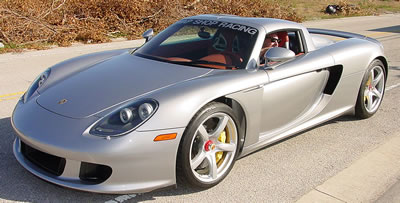 Kevin's giving the boys last minute instructions on what to do while he's gone.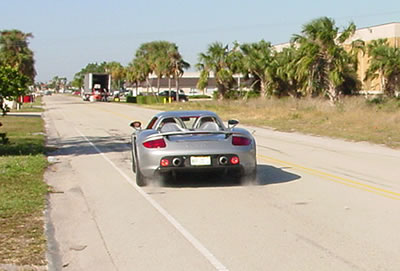 And off he goes!!