Daytona Historics 2002
November 19, 2002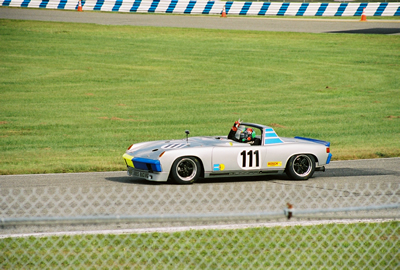 Here Gunnar is giving the peace sign because he is having a great time in Wayne Jackson's Ritchie Gunnar 914.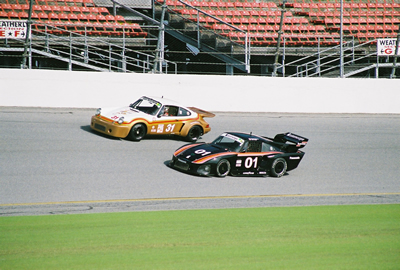 Joe Policastro (in his RSR) and Jay Policastro (in his 935 K3) race to the start / finish line.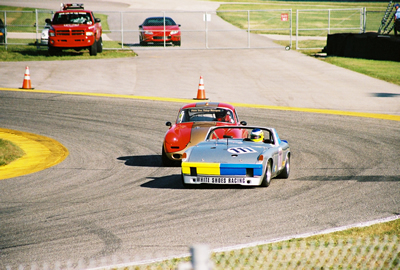 Wayne makes a daring pass to get a position.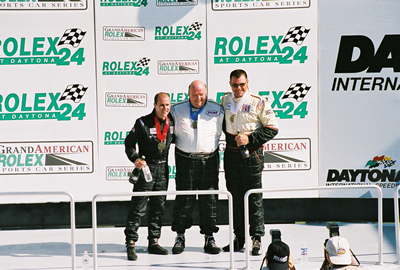 Jay Policastro finished first in class, second overall in both the Worldcom Dash and the Historic 935 races. Way to go Jay!!!