Wayne Jackson's
Porsche GT-1 EVO Model
March 28, 2003
Gunnar is in the car at Moroso in this Tim Crete picture.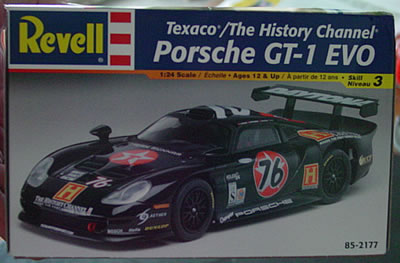 This is the actual model that you can buy in your hobby shop and some super stores. This is the car we ran at Daytona in 2001. The drivers were Jackson, Newman, Brockman, and Gunnar.