Kempton Outlaw Speedster
October 23, 2006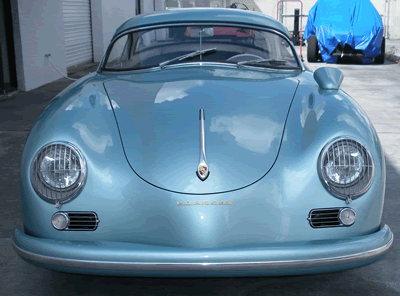 Here's a car that Gary Kempton restored a few years back for one of his customers.
We were fortunate to obtain the car for Mark Minkin, one of our customers.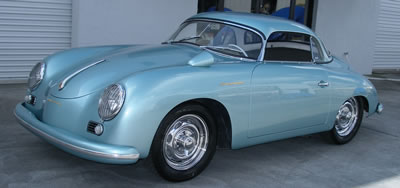 Mark is selling off some of his really great Porsche race cars, but keeping this one.
The reason we got excited to post this car is because we just installed the Rudge knock-offs.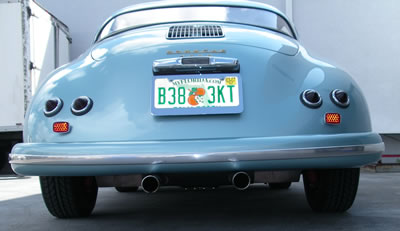 The great news...the offset of the 4-1/2" wheel, enables you to mount 185 size radials without fear of taking out a fender arch.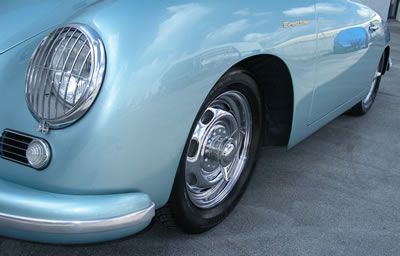 The wheels are a little heavier, but 100 times cooler.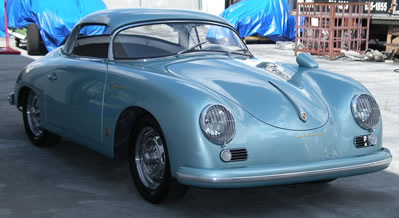 This car has a lot of really trick goodies on it, so the knock offs just finish it.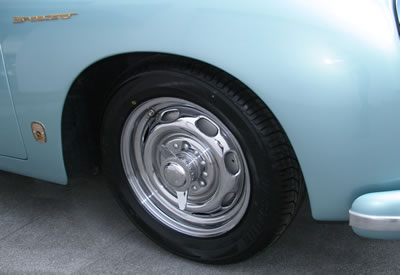 Ain't they pretty?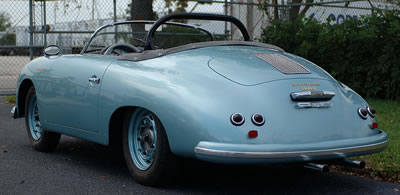 This was the look before the spinners were installed.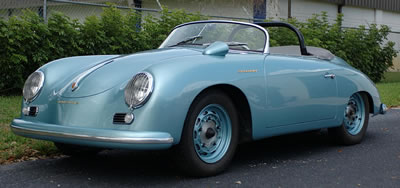 In the Porsche dictionary, the term "Outlaw" is this car to a "T".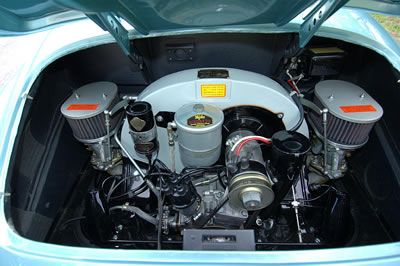 Lots of really cool stuff done the way Porsche would have done it, had they been able to sell such a modified car.
The spare tire also has a new spinner, this one will be installed on one of my cars.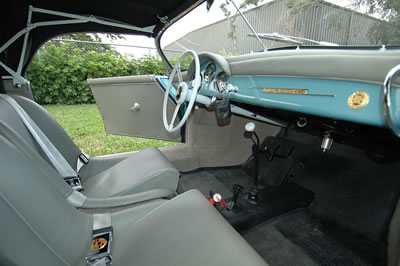 Tons and tons of detail.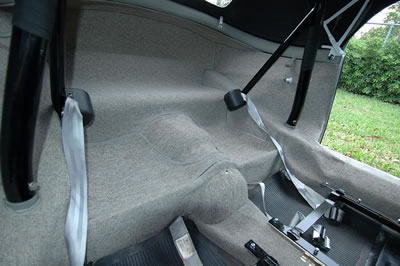 Gary did a great job and we're proud to show off some of his work.