Recently, Bob Schmitt asked if the Florida Crown Region and friends could make a visit to the work shops at Gunnar Racing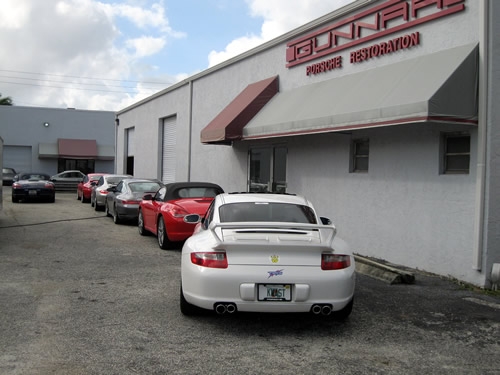 I said yes and I normally say you have to bring your Porsche to get in. Since everybody came from such a far distance I told them it wasn't mandatory this time, but look what showed up... lots of Porsches... and I love it!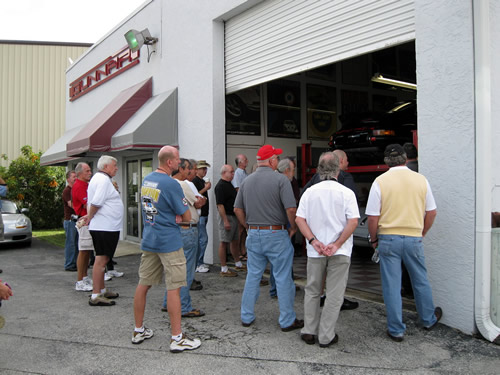 Here's part of the gang listening to me tell a few stories about the black RS Carrera that won best restored car at the Savannah Parade.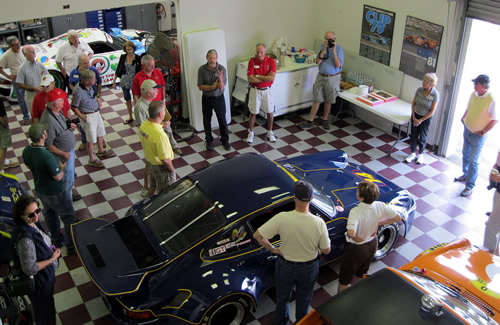 Here I'm talking about the 1975 Al Holbert built RSR.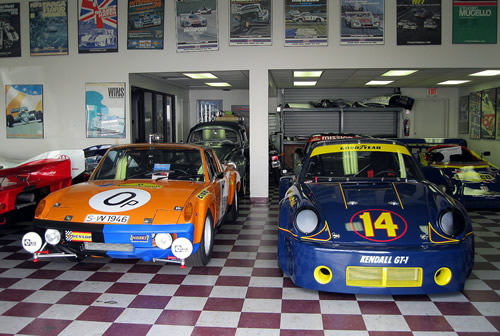 Photo of my 914-6 GT "support truck" next to the very cool Holbert RSR.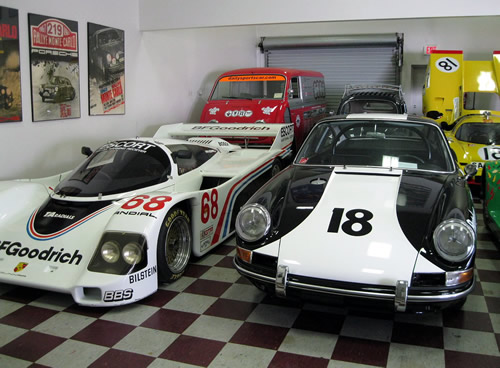 There are some cool cars in this picture, but which 18 do you like best?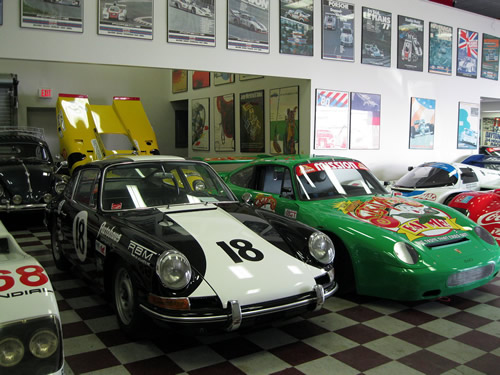 Lots of cool Porsche iron.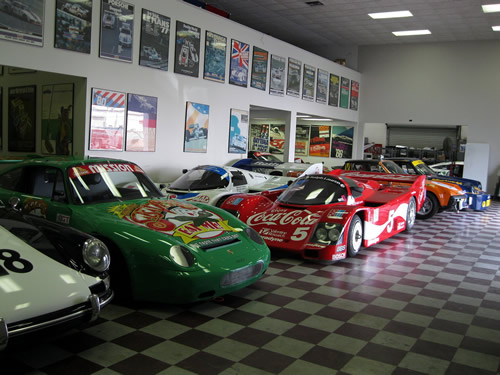 Each and every car has its own story and you can believe I'll tell a different one each time!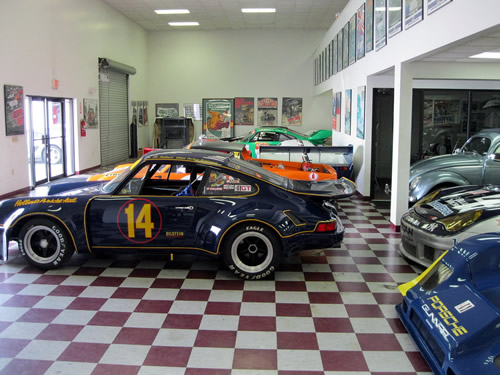 Even the VW is cool.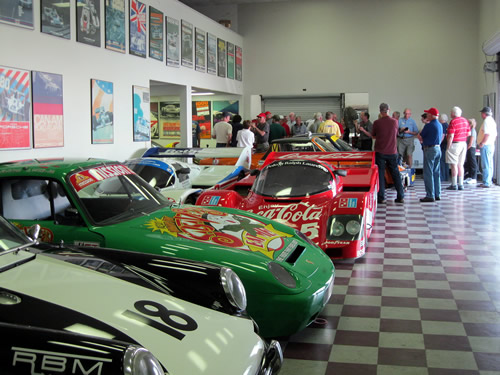 Here they are gathered listening to more bullshit.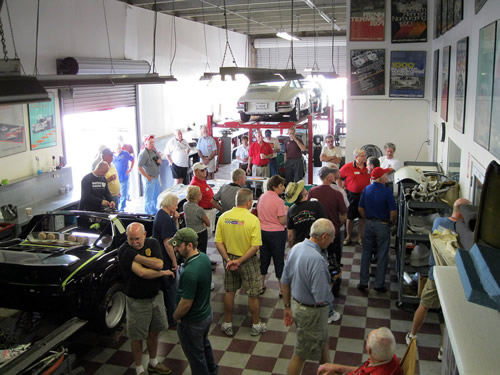 I sure enjoy having the Porsche Club in our shops!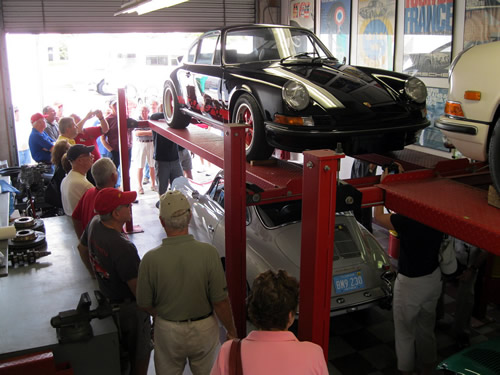 The 356 on the bottom is a special car to us, but the one on the top just sold for a lot of $$.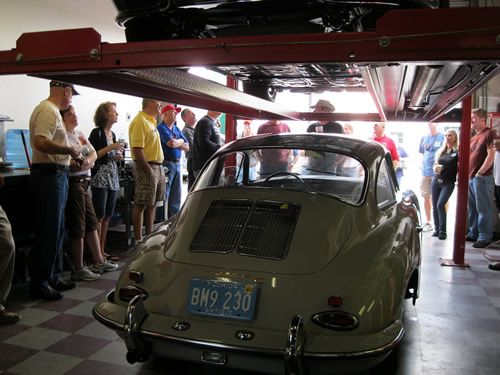 I thought by putting the 356 on the bottom it would get some attention... it got some.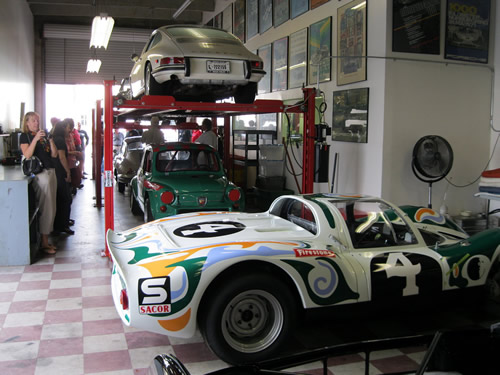 Very cool 906 from the 70s. Should be done in another couple weeks.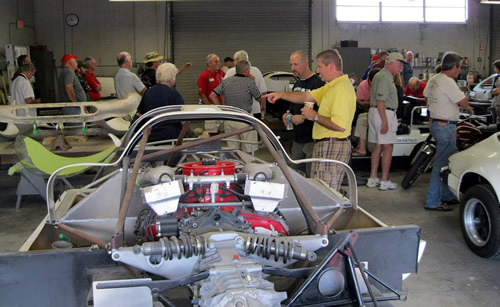 917-62 longtail
A very cool RS Spyder getting service.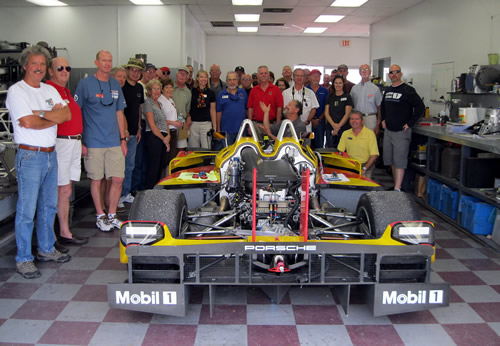 This RS will race at the Legends historic race at Sebring in December. A nice group of people!! THANK YOU from Gunnar Racing!