Paul Newman Week
1994 Daytona Test
September 21, 2009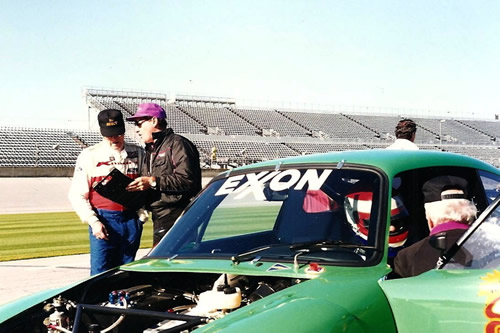 We'll be remembering a good racing buddy this week.
These photos were taken at the 1994 Daytona Test where we were running our
Porsche G93 mid-engine car with Paul Newman, Charles Slater and John Paul Jr.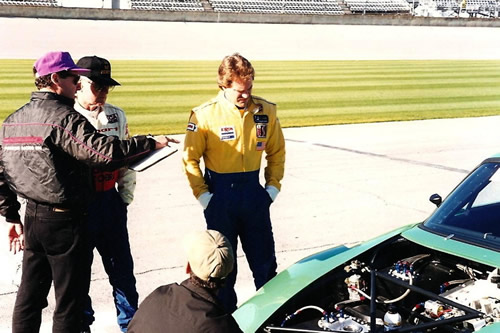 Kevin, Paul & Charlie talking about practice strategy.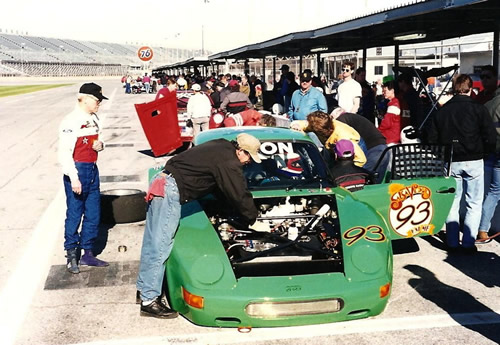 Paul looks on, wishing he could drive first, but John Paul Jr.
was our official test driver for the weekend.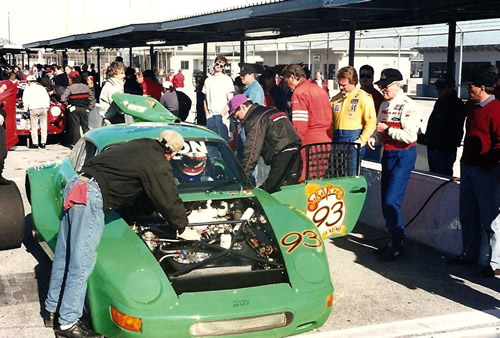 This would have been the driver line-up for the 24 hour race, but the car was vetoed out
because Nissan didn't want it there. Problem was, we didn't find this out until we arrived
to the test. (Just for the record, I asked IMSA to O.K. the build of a mid-engine 911 and
it was approved). Nissan was the sponsor of IMSA at the time. Charles Slater is one of
my good pals and he owned IMSA at the time, but could do nothing about the politics.
Not even Paul could put in a good word.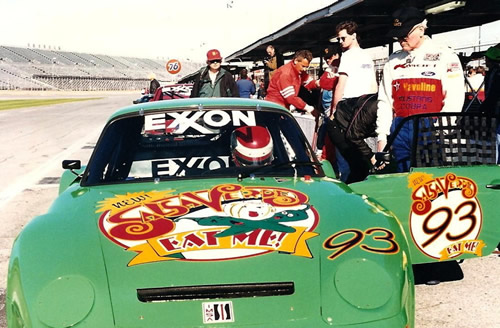 IMSA said we could practice the car, so John Paul Jr. took a few laps and then we put
Paul in and he did one lap before there was a black flag. The black flag gave me time to
think about why we were there, especially having Paul as one of the drivers, and then
finding out we couldn't race the car in IMSA. So, I pulled the plug and we went home.
Good thing was that we got to hang out with our good buddy Paul for the day.
He even ate some of our Salsa Verde and liked it too!
He especially liked our slogan..."EAT ME!"